Originally known as Bells Camp in the B.C.'s Valley of the Ghosts, the town grew to a population of about 300 before the turn of the 20th century.Retallack was the shipping centre for several mines in the area and also had a saw and planning mill, which burnt down in 1910 and was never rebuilt.The town once boasted three hotels, several stores, a barber shop, post office and school. Mining activity in and around Retallack ceased in 1967. Since then, a few residents have remained and a small resort hotel is still operating.Two former mine buildings on the side of Highway 31A, and a nearby house foundation, are the most obvious reminder of Retallack's once prosperous days. Submitted by: Johnnie Bachusky
UPDATE: I am one of the few residents of Retallack that lives in the mountains I just wanted to point out that this past summer a fellow by the name of Ken Smith moved into those old mining buildings. It should also be noted that it is private property and he has put a lot of work into them. He is just beginning in the restoration of these important pieces of history. Ken doesn't even own these buildings and is doing it because he wants to see them last for another generation to see. He is a friendly man but likes his privacy just like everyone else. The small community of Retallack supports him as well as the current owner of the site. I think it should be noted on the web page that it is private property not to deter people from looking at them but simply to let this old fellow accomplish what he is doing. He is a great man and I wish more people would respect and try to preserve these historical buildings before they are lost forever.
Thank you for your time and consideration in this matter.
Joel Hutton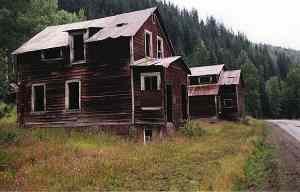 Retallack
Courtesy Johnnie Bachusky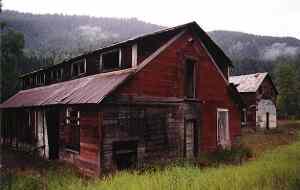 Retallack
Courtesy Johnnie Bachusky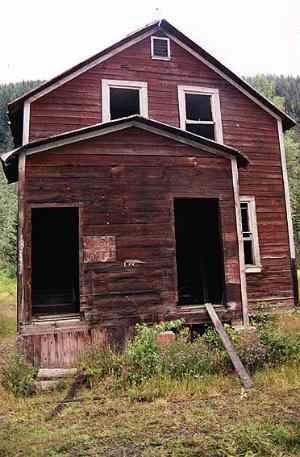 Retallack
Courtesy Johnnie Bachusky