Bumble Bee' post office was established February 3, 1879 and has not been discontinued. There never was a gold boom at Bumble Bee, it was a stage stop on the Prescott-Phoenix stage line.Originally known as Snyder's Station, the site has changed hands many times over the years. Most of the buildings are original and some were constructed to form a tourist attraction that since failed. - GT
: I just got back from a trip to see Bumble Bee (also Cleator, De Soto mine and Crown King) and I have a couple pictures of Bumble Bee buildings that are not on your site. The town of Bumble Bee that stands now was built in 1936 and the only business running in the main area is a gift shop and cafe situated in the old 1930's school called the Trading Post. There is a large boarding ranch for horses not far away and various other ranches not close to the road. The place is big on rattlesnake belt buckles and paper weights with scorpions in them. I've got pictures of what looks like a fake hanging post that was set up when the town was a tourist attraction and a log cabin that I don't see on your site and is leaning dangerously over. The cabin can be seen in the background of the picture with the "hanging post". - Jess Kilgore
Bumble Bee is 8 miles south of Cordes (6 miles down at Black Canyon to the west). There is two stories how the town got his name in 1863.
The first version is that US cavalry frontier post leaded by Colonel Powers, who were stationated there, reported that Indians was "that teak (big) as bumblebees".
Another version is that prospectors found a bicube close to Bumble Creek and they were attacked from the bees.
Stagecoach station for Prescott-Phoenix stage line build close to the creek were known as Snyder's Station, after the local rancher W.W. Snyder. When the post office was build and opened on February 3, 1879, the station changed name to Bumble Bee. The town (as standing today) was build in the late 1930. by Jeff Martin. The city was put for sale in 1949, but were first bayed in 1960 by East newspaper king Charles A. Penn who was the only man in whole USA who was owner of entire town. Penn had a plan to restore the city and made authentic railroad museum, but that never happened.
The Country Store in Bumble Bee is closed today and there is No Trespassing sign. Penn's house is still there and somebody lives there and the school is turn into souvenir store. Beside Country Store is the old street scene from the latest 1960. (witch were made for the tourist), left to the wind and rein, and on the way to disappear.
Bobby Zlatevski
Charlie Penn, who bought BB about 1960, died in 1962, so whatever plans he had (restoration, RR museum) never came to be. Too bad: he published Railroad Model Craftsman magazine and knew RRs.
George Stahlberg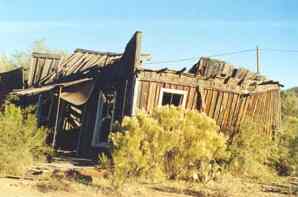 Bumble Bee
Courtesy Dolores Steele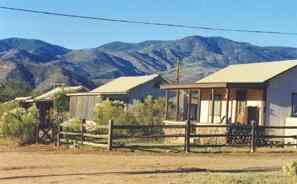 Bumble Bee
Courtesy Dolores Steele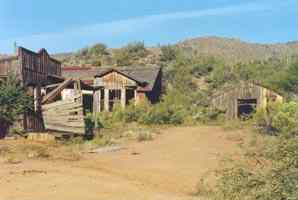 Bumble Bee
Courtesy Dolores Steele

Bumble Bee
Courtesy Jess Kilgore

Bumble Bee
Courtesy Bobby Zlatevski

Bumble Bee
Courtesy Bobby Zlatevski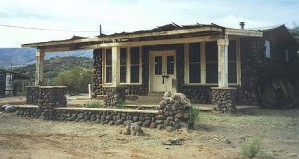 Bumble Bee
Courtesy Bobby Zlatevski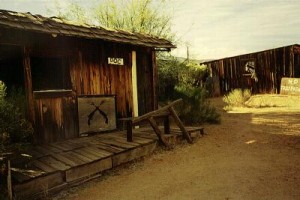 Bumble Bee
Courtesy Bobby Zlatevski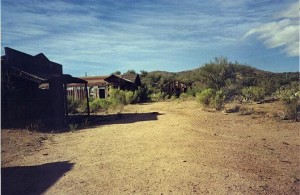 Bumble Bee
Courtesy Bobby Zlatevski

Bumble Bee
Courtesy Kurt Wenner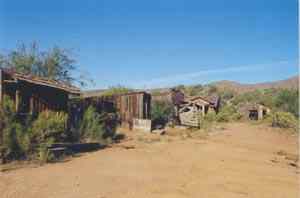 Bumble Bee
Courtesy Dolores Steele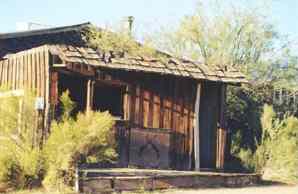 Bumble Bee
Courtesy Dolores Steele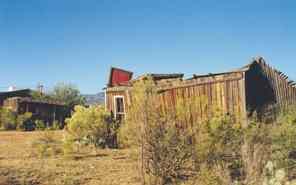 Bumble Bee
Courtesy Dolores Steele

Bumble Bee
Courtesy Jess Kilgore

Bumble Bee
Courtesy Jess Kilgore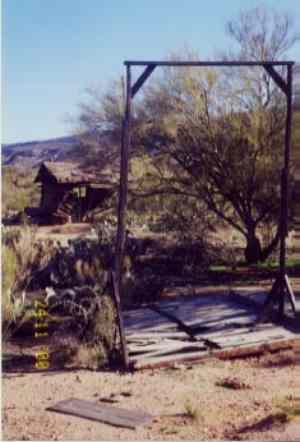 Bumble Bee
Courtesy Jess Kilgore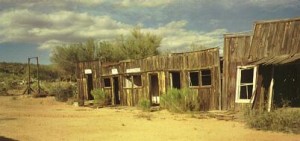 Bumble Bee
Courtesy Bobby Zlatevski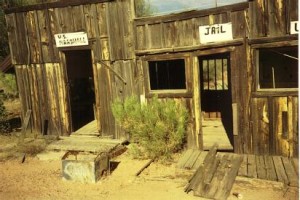 Bumble Bee
Courtesy Bobby Zlatevski

Bumble Bee
Courtesy Bobby Zlatevski

Outhouse
Courtesy Timothy Sullivan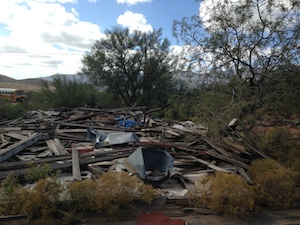 Bumble Bee 2013
Courtesy Perfectly Damaged Photography