White Hill's post office was established October 20, 1892 and discontinued August 15, 1914. White Hills went from nothing to a town of 200 people in two weeks as silver was found. White Hills had electric lights, running water, and telephones. White Hills was soon the largest mining camp in Mohave county. When the mines played out, so did the population of the town and today there are only a few scattered remains.
Addition: 5 miles east from mile 29 on US 60/US 93 was once a miner town with the name White Hills, who was the toughest town between Globe and Virginia City in 1890's. In may 1892 search one Indian Hualapai Jeff after ironoxid witch he used as a face paint, when he found silver ore. He pointed place to judge Henry Shaffer who started the first mine in this area. In a just two months White Hills reach 200 houses, general store and saloons. Two years letter town reach a population of 1500 citizens. In the first 6 years of the towns existence, the 15 mines give over 12.000.000 $ in silver. Mines and city disappear in 1914. Today there are no memory left, but only a few scattered remains, mining equipment and foundations. Submitted by: Bobby Krause Zlatevski
The last picture in this column is the last known building from the original White Hills Ghost Town. We dismanteled it and moved it up to the sub division after several other buildings by the hwy. were vandalized and burnt down. It was reassembled where it stands now. About 4 months after it was relocated, it started being used for a meeting house. a pot belly stove was added. The last shaft I remember is gone along with a large section of the hill on the NE side of the road. I remember there was an issue with people trying to climb in the shaft back in the late 60s. several junk cars and trash was used to fill the shaft to prevent "us" kids from getting injured entering the shaft. When they reopened the mine, I understand there was a lot of grumbling about the "trash in the shaft". There are still some tin cans washed out into the valley from when the town was still booming, not much more.

You have to give those people credit! They built a water reservoir that can still hold water a hundred or so years later. I think I have some old pictures of part of the framing for the roof still intact around. If I can figure out which box they're in I'll upload them to you. When I was out there 4 or 5 years ago there was about 3-4' of water it. - Ray Bales
White Hills, Arizona; A Desert Magazine written by STANLEY G. DAVIS, 'Ghost Town of the White Hills', January 1947 page 16:
http://www.dezertmagazine.com/mine/1947DM01/index.html .

Four photos and a map. This was before the buildings from the place was 'salvaged'.
White Hills, Arizona. There's an early article on White Hills in the January 1947 Desert Magazine by Stanley Davis "Ghost City of the White Hills", page 16: http://www.dezertmagazine.com/mine/1947DM01/index.html . Four photos, a good DM map, and just good writing with historic details.

Big Sandy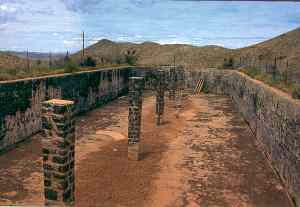 White Hills
Courtesy Kurt Wenner

White Hills
Courtesy Bobby Zlatevski

Last remaining building from White Hills. Dismanteled and relocated to the Golden Horseshoe Ranchos in 1964 by Hal Brown, Ralph Huntzinger Dan Huntzinger & several other helpers, to save it from vandals and used as a club house until the mid 1970s picture date 9/24/07
Courtesy Dan Huntzinger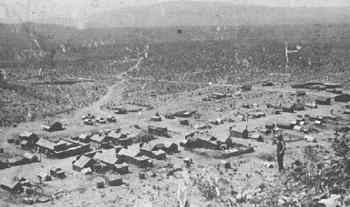 White Hills circa 1905
Courtesy Arizona Historical Society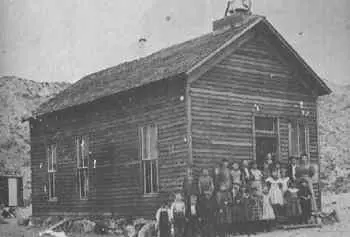 White Hills Class of 1895
Courtesy Mohave Historical Society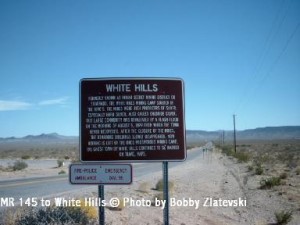 White Hills
Courtesy Bobby Zlatevski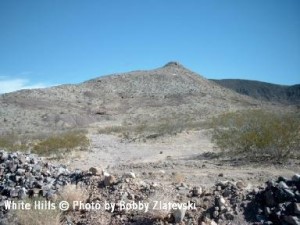 White Hills
Courtesy Bobby Zlatevski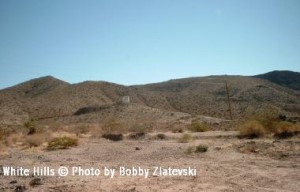 White Hills
Courtesy Bobby Zlatevski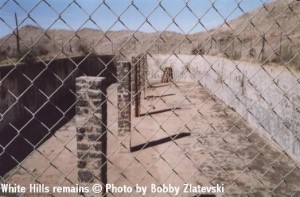 White Hills
Courtesy Bobby Zlatevski