Bodie is one ghost town that may hold promise for the future. Not in the same manner and fashion as was the case during the 1865s, however. Back then Bodie had the reputation of being one of the most furious, vehement, violent and lawless towns in all the Mother Lode. Law and order took a back seat to doing whatever was the inspiration of the moment including putting a bullet into someone as the only way to settle an argument. Bodie once had a population of 10,000 people and some $75million in gold was taken from Bodie Butte. The promise for the future remains to be seen for there is as much gold under Bodie Butte a was taken out. But time has taken its toll on the tunnels and shafts which are caving in and are filling with water. There is much of interest to the tourist in this ghost town but the gold will probably stay where it is for the cost of mining it exceeds its present day value. Bodie has its own website http://www.bodie.net and here http://www.parks.ca.gov/default.asp?page_id=509so be sure and check it out! The towns downfall calme when an earthequake caused the main vein to move and it was decided it would be too much trouble and cost to relocate it. This is the first page of Bodie pictures; at the bottom is a link to yet another page with great Bodie photographs.
PUBLIC SERVICE ANNOUNCEMENT Please publish/air until April 30, 2000 For more information contact: Bodie State Historic Park P.O. Box 515 Bridgeport, CA 93517 (760) 647-6445 The snow is melting and it appears spring has arrived at Bodie State Historic Park. Starting April 1, the park will be open from 8 a.m. to 5 p.m. Despite the recent pleasant weather, early season visitors are reminded that snowstorms are still a possibility in the late spring. Those planning visits to the park should check weather conditions before making the trip. Park admission is $2 per person and admission for children 5 and under is $1. There is no longer a charge for dogs as in previous years but dogs must be on a 6-foot leash at all times in the park. The turnoff for the park is located seven miles south of Bridgeport on Highway 395. From there, the park is 13 miles east. The last three miles are bumpy dirt road. The gold mining town of Bodie once boasted a population of 10,000 around 1880. Today, about five percent of the original buildings remain. Visitors can view over 100 remaining buildings that are preserved in a state of "arrested decay," and imagine what life was like in this boomtown. A self-guided tour booklet describing histories of selected buildings is available at the park for $1. During April, the museum will be open limited hours on weekends only. Park hours are strictly enforced. There is no smoking permitted in Bodie, except for in the parking lot. Remember to leave every rock and rusty can in place for others to see and enjoy. There are no gas stations, campsites or food services in Bodie. Visitors should bring their own drinking water. Nearest services are in Bridgeport and Lee Vining. For more information, call (760) 647-6445.
Bodie was a bad town. It was rich; it was remote, and its boom in the late 1870s drew a horde of adventurers from Virginia City and other fading Nevada camps. According to legend, Bodie owes its discovery to a sign painter's mistake. In 1858 a Waterman "Bill" Body, a Dutchman from New York state, while riding through the site that is now Bodie, discovered gold. He never lived to reap the rewards of his discovery for he died in a snowstorm a few months later while trying to reach his cabin. It is said a sign painter painted a sign that read "Bodie Public Stables." And that is how the town became known as "Bodie." In its heyday between 1878 and 1881, Bodie ran full blast around the clock, both above and below ground. A total of $25,000,000 was recovered in gold and silver ore. Enough buildings remain to make Bodie well worth the 13-mile side trip from Highway 395 south of Bridgeport.
Bodie
Courtesy Tom McCurnin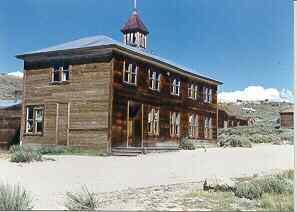 Bodie
Courtesy Tom McCurnin

Bodie
Copyright: The Aurora Gallery/Wes Shrader Photography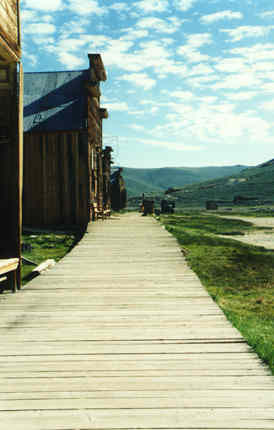 Bodie
Copyright: The Aurora Gallery/Wes Shrader Photography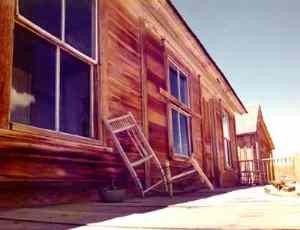 Bodie
Copyright: The Aurora Gallery/Wes Shrader Photography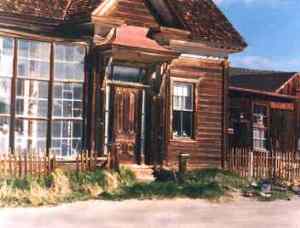 Bodie
Copyright: The Aurora Gallery/Wes Shrader Photography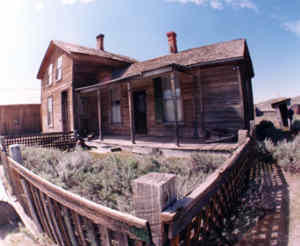 Bodie
Copyright: The Aurora Gallery/Wes Shrader Photography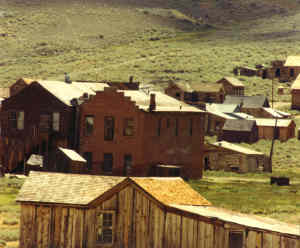 Bodie
Copyright: The Aurora Gallery/Wes Shrader Photography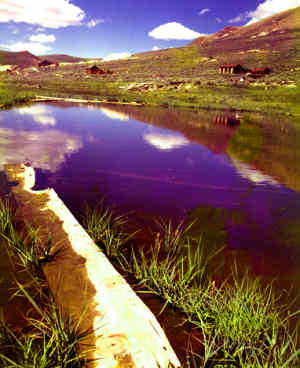 Bodie
Copyright: The Aurora Gallery/Wes Shrader Photography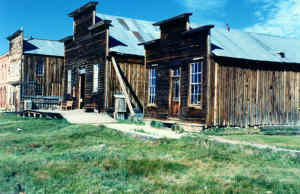 Bodie
Copyright: The Aurora Gallery/Wes Shrader Photography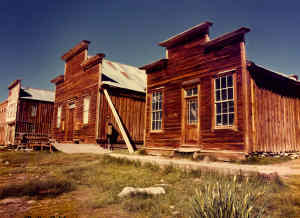 Bodie
Copyright: The Aurora Gallery/Wes Shrader Photography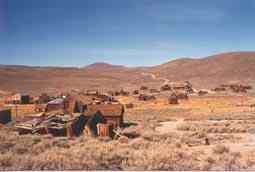 Bodie
Courtesy Dolores Steele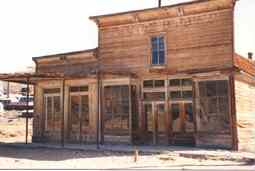 The Wheaton & Hollis Hotel and Bodie store
Courtesy Dolores Steele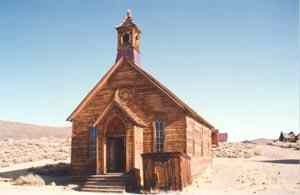 Methodest Church
Courtesy Dolores Steele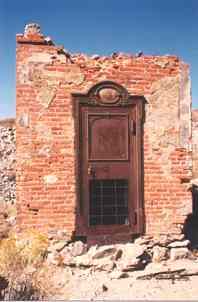 Remains of Bodie Bank vault -- 1885-86
Courtesy Dolores Steele

Dechambeau Hotel & Post Office --- I.O.O.F. Hall
Courtesy Dolores Steele

Bodie
Courtesy Dolores Steele

Lottie Johl house - began her career om the red-light district but gained respectability as a painter and the wife of the local butcher.
Courtesy Dolores Steele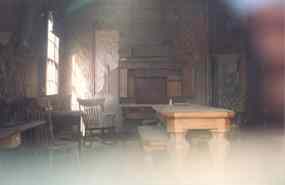 Peeping in the window
Courtesy Dolores Steele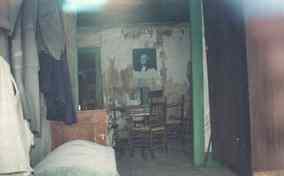 Peeping in the window
Courtesy Dolores Steele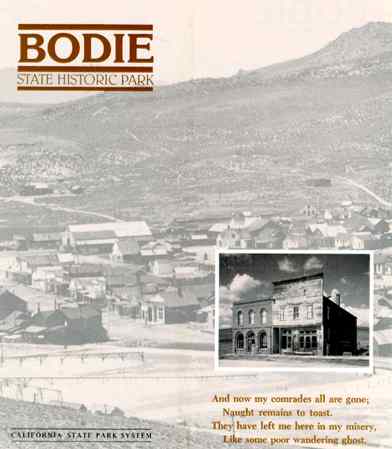 From the Bodie Brochure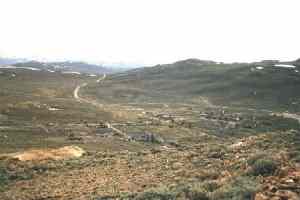 Bodie today
Courtesy Cat Evans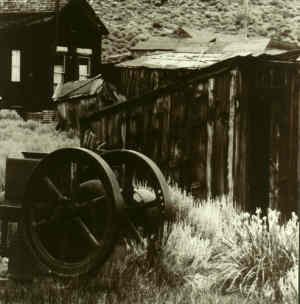 Bodie
Copyright: The Aurora Gallery/Wes Shrader Photography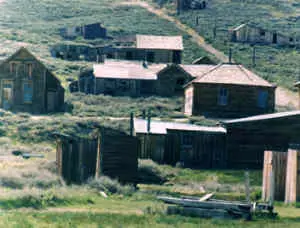 Bodie
Copyright: The Aurora Gallery/Wes Shrader Photography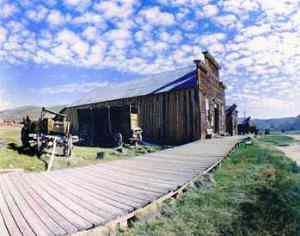 Bodie
Copyright: The Aurora Gallery/Wes Shrader Photography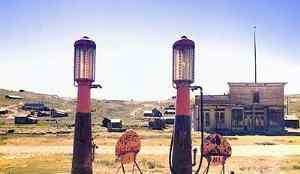 Bodie
Copyright: The Aurora Gallery/Wes Shrader Photography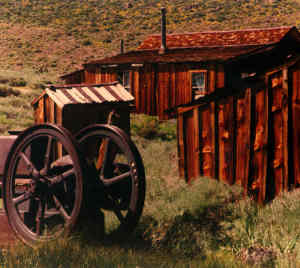 Bodie
Copyright: The Aurora Gallery/Wes Shrader Photography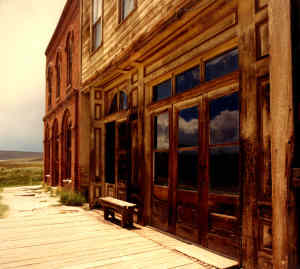 Bodie
Copyright: The Aurora Gallery/Wes Shrader Photography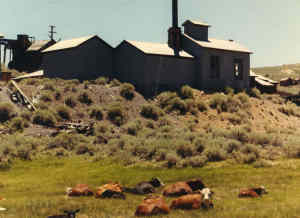 Bodie
Copyright: The Aurora Gallery/Wes Shrader Photography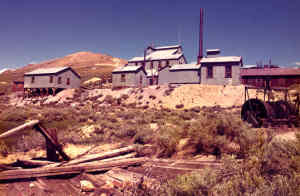 Bodie
Copyright: The Aurora Gallery/Wes Shrader Photography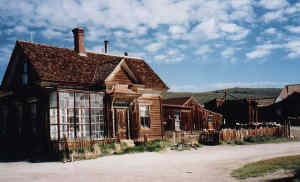 Bodie
Copyright: The Aurora Gallery/Wes Shrader Photography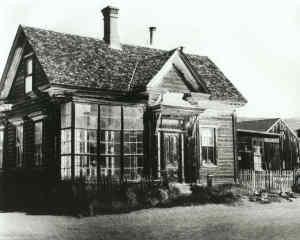 Bodie
Copyright: The Aurora Gallery/Wes Shrader Photography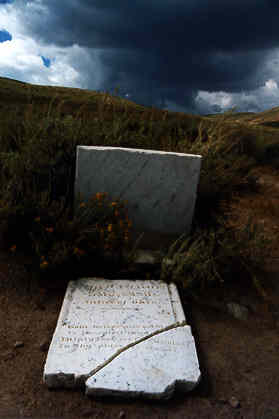 Bodie
Courtesy S. Buchanan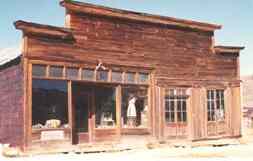 Store
Courtesy Dolores Steele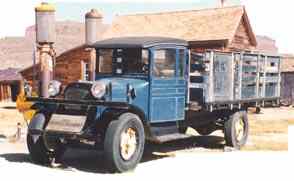 1927 - Dodge - Graham
Courtesy Dolores Steele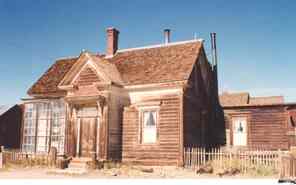 J.S. Cain residence -- towns principle property owner
Courtesy Dolores Steele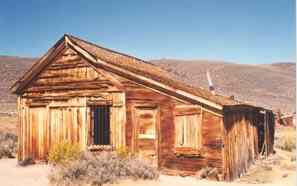 Jail
Courtesy Dolores Steele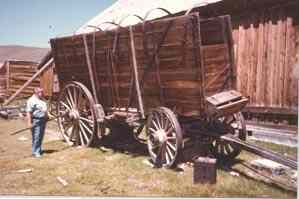 Wagon
Courtesy Dolores Steele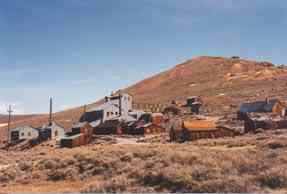 Mine Area
Courtesy Dolores Steele