Not necessarily known as the first town in California to hang a woman, Downieville was, nevertheless, the town that hanged the only woman to ever meet such a fate in California. Juanita, a young and pretty Mexican girl was found guilty of murder, convicted the same day it happened and was promptly hanged to a beam of the bridge over the Yuba River. The town is more favorably known for its gold mining operations, which started in the late 1849s headed by a William Downey, a Scotsman. By 1851, the camp had a population of 5,000. Several large nuggets were discovered over a period of time, the largest weighing 427 pounds, including its quartz matrix, and was sold for $90,000. Like so many other mining towns of that era, Downieville began to decline and by 1865, it was clear the end as a mining town was near. Unlike many other mining towns of that era, there is still much to see in Downieville as it was during its heyday. The town is located on highway 49 north of Nevada City. Another "must see" for your list. Submitted by Henry Chenoweth.
Downieville was the first State Capitol. It was later moved to Sacramento because of difficulity with ingress and egress during the winter months - Carl L. Snider
Northeast of North San Juan is Downieville. The town was one of several new mining camps as miners worked they way up the Yuba River in 1848. Metropolis of the Yuba mines was, and still is, Downieville. In the fall of 1849, William Downieville, a Scotsman, headed up the North Fork of the Yuba River with a party of twelve other. At the present site of Downieville they struck rich gold, built a log cabin and settled in to wait out the winter. Despite its Alpine location, Downieville had a population of several thousand by 1851. The town and its sister cities are fully worth the drive up the last lap of Highway 49.

Masonic building - 1852
Courtesy Dolores Steele

Building
Courtesy Dolores Steele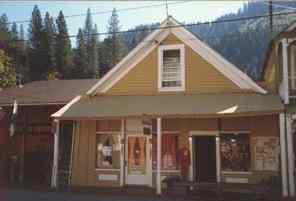 Downieville
Courtesy Dolores Steele

Downieville
Courtesy Dolores Steele

Craycroft Building
Courtesy Bob Stelow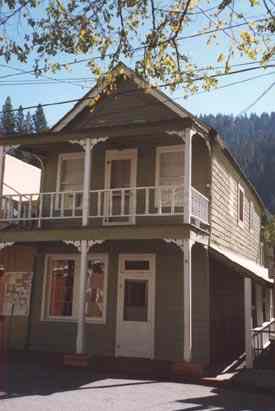 Downieville
Courtesy Dolores Steele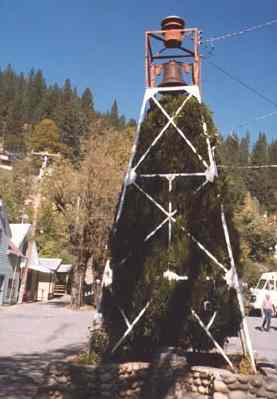 Bell tower
Courtesy Dolores Steele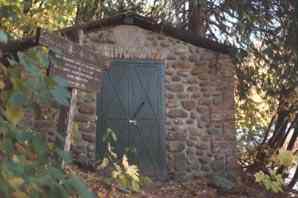 Vault -- replica of old vault built in 1854 -- rocks - bricks - doors from original vault
Courtesy Dolores Steele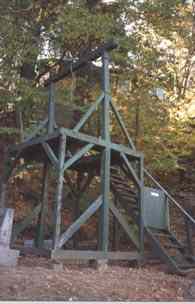 Gallows - last used in 1885
Courtesy Dolores Steele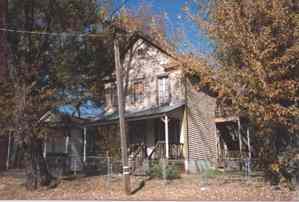 Downieville
Courtesy Dolores Steele

Downieville
Courtesy Bob Stelow