I believe it was created 1940"s ended in the 1980"s. at end had 4,000 residents. I don't believe any now. I am trying to find information regarding history of town. Visit the Eagle Mountain Refuge Website.
Submitted by: vicki camp
Update: Dear sirs: the Eagle Mountain Ghost Town has been revived. not for the mine but for a privately run jail. It is run by Eagle Mt correctional, a private jail co. The buildings were cheap and it is close to a high security prision so that bad inmates can be transfered to the state of calif, sincerly Peter Barrett.
Update: To whom it may concern, I used to work on an ambulance in Blythe, Ca. and responded to Eagle Mountain several times on emergency calls. Eagle Mountain is very much a ghost town with rows of mostly empty houses and abandoned schools and stores. There is also a laundry mat that is still standing. The roads are all paved, but no care is taken to repair them. Unlike most ghost towns, Eagle Mountain still has a firehouse that is staffed. Riverside County #80. It is staffed with two firefighters for both structural and wildland fires. The reason that it is still staffed is because there is now a private prison there. The population is approx. 200 from what I remember. Some of the correctional officers live in Eagle Mountain, inhabiting a few of the homes that have been left behind. When driving thru the town, an occasional green lawn can be seen. All of the mining equipment is still in place and not much has changed from the picture posted. Seeing that it is located north of I-10 by about 8 miles in the desert doesn't make it an appealing place to visit espesially in the summer. I wish that I knew more about the history of the Kaiser Mines, Desert Center, and Lake Tamarisk (all of which are located in the immediate area). I do believe that Eagle Mountain was deserted in the mid 80's and the prison was built in the late 80's or early 90's. There isn't really much of a night life, but it does make for some great modern day ghosttowning. Sincerely, Aaron Hall
I grew up in Eagle Mtn. Calif while the mine was in full operation. My dad was a drill leadman at the mine. I was born in Indio in 1960 & lived in Eagle Mtn. until I moved in 1976. I still have family living there, just outside of Eagle Mtn. I have pics of the mine and the town at a time when everything was going in full swing. I also have pics after it closed and turned into a ghost town. There are still people there, not necessarily those who worked at the mine but some who came back when the prison opened. There is a block or two that has residents now, and the school operates with approx. 75 students from K-6 grade. The entire town has a fence surrounding it and you have to have permission to go in. Our house is still there although the majority of houses were split in 1/2, put on trucks and sold. Even the larger trees were uprooted and sold. L. Halsey
I wanted to let you know that I visited Eagle Mountain in full swing during it's heyday as a young kid. I stayed there several weekends and even an entire week. The heat left you little choice but to stay indoors. At night, bats used to fly about and our friends had an easy time catching tortoises. An Ice Cream Truck used to roam the streets during the day, passing the house several times, playing Elvis music. I remember there wasn't a lot to do in town. We would go to the store and return. Our friend suffered an accident one time in the mine. While investigating a mud chute problem, it busted open burying our friend alive in mud. He would miraculously survive as the only thing that didn't get buried was his nose. He had amnesia for a week, shook it off, went back to work. He had survived several mine collapses by luck, having a day off etc. I remember riding in the station wagon to take him to work, the mine seeming to be big and overwhelming. Having little to do, our friends sought out other places to visit nearby. We got to see these too. It was demonstrated how digging a hole produced water, drinkable water and that we did. As our friends were of the Mormon faith, there was a mormon church near the Desert Center freeway offramp or thereabouts. I wonder what became of it. It was a small building but, did have a half court basketball facility in it and served for other recreational purposes. I heard a ghost story about the building. During a Halloween party, there was a prop dummy set up near the restroom. It was said that a spirit entered into the dummy and it became animated at times as people went to use the restrooms. The party was over. The music was shut off and the members left, scared. A few Elders remained behind to excise the spirit which they did, though I heard it was difficult to do. Even the Elders were terrified of the moving prop dummy. We were taken to a place in the desert where a mirage would perform everytime. It appeared as a big blue lake. Our friends knew exactly where to drive to get the desired effect. There were sand dunes, white, clean, very hidden. While our friends knew where they were, I kept asking were they might be. It still looked like desert to me. However, coming over a small hill, we were floored. This place was beautiful and appeared to be right out of the movies. We observed motorcycle riders, racing up and down the dunes. Our friends knew many of them to be Kaiser employees. Off a beaten dirt road, south of the desert center exit, there was a dirt road. We were told it was a Kaiser picnic area that was no longer maintained. I remember my friends debating whether or not to take a 2WD on a very bad road. We went. As the station wagon rolled along, a noticed many scorpions on the ground as I gazed out the window. They slowed the car to a stop and pointed out a bicycle rim high atop two poles on a large pile of boulders. They called it Wheelers Rock. It could only be seen at a certain angle and you had to know what to look for. The climb was for the very skilled. Stopping again, we got out and walked a for a little, coming up on Indian writings on the rocks and boulders. I cannot remember the locations of any of these places. The road improved as we went along. We got to the picnic area. The tables were metal, there were metal sheets covering the five or six tables and it was great to be in the shade again. Our friend began reading the signs of the desert floor. Bobcat footpaths were identified and there were a lot of them. A sidewinder path was spotted. We were to picnic there, go out for a hike to see even more Indian heiroglyphs. Our friends worked on finding the trail of which they did. However, some rattlers liked a big brushy bush and shhok their tails for all they had near the trail. I joined my fellow siblings in the plea not to go. The bats were starting to fly as we packed it in for the day. There was a concern of getting out while the sun still offered light, lest our trip became difficult. I searched for the Bicycle rim of Wheeler Rock and got a three second glance. Twenty years later, there are still signs at the begining of the dirt road south of Desert Center but, the road looks forgotten and very untravelled. There are treasure troves out there of Indian life, and modern life. I wonder what the picnic area looks like now. I have a lot of great memories of this area. As life gets in your way, it becomes difficult to research and remember these places. However, there are ruins out there, modern and old. I am surprised to hear a town I actually used to visit is a ghost town. Ken Hay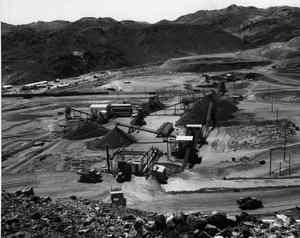 Eagle Mountain - Kaiser Steele Mine
Courtesy Eagle Mountain Refuge Website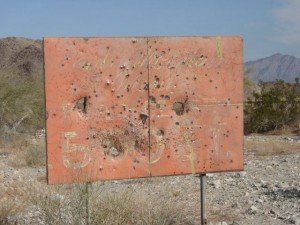 Eagle Mountain
Courtesy Karl Kasarda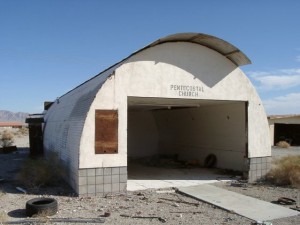 Eagle Mountain
Courtesy Karl Kasarda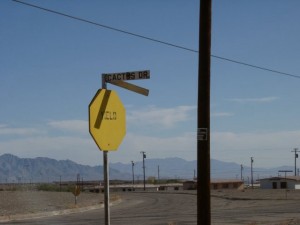 Eagle Mountain
Courtesy Karl Kasarda

Eagle Mountain
Courtesy Karl Kasarda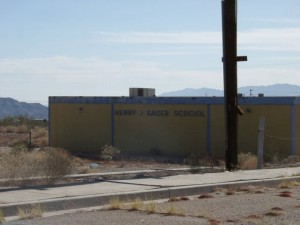 Eagle Mountain
Courtesy Karl Kasarda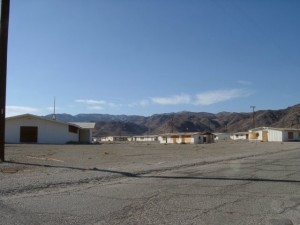 Eagle Mountain
Courtesy Karl Kasarda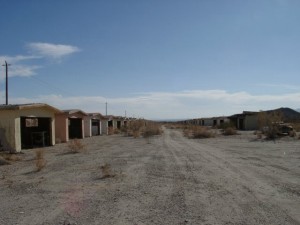 Eagle Mountain
Courtesy Karl Kasarda

Eagle Mountain
Courtesy Karl Kasarda
"braindumps - http://www.braindumps.com/testprep/ASVAB.htm"selftestengine - http://selftestengine.com/"certkiller - http://www.certkiller.com/admissiontest/sat-practice-test.htm"testking - http://www.testking.com/techking/tips/14-outstanding-sites-to-help-you-find-a-great-domain-name/"passguide - http://www.passguide.com/practice/comptia-a-plus.html"