I don't know a lot about the town other than what was on the marker. It was a booming town in the late 1800's boasting an Oddfellows Hall, a Masonic Lodge and numerous saloons as well as private residences. All that remains today are the cellars and wells and one cabin as evidence that there once existed a thriving community.
The Eldorado Mine is on the outskirts of the town and was a major commercial operation from 1890 until 1982. There are purported to be over 40,000 feet of tunnels radiating from the beginnings of the the diggings. The mine and surrounding area were allegedly owned by an interesting gentleman who goes by the name of Backwoods Bob, however we received the following from the local sheriff: - Dennis Meeh, Foresthill Resident Deputy Sheriff
Backwoods Bob, Machette Bob, Barefoot Bob, does not own Eldorado Mine nor anything in the area other than maybe the clothes he wore. I say that because I arrested Backwoods Bob (Robert Morey) this year for attempted murder. Last Chance and the Eldorado Mine is on federal land and Bob was most likely living there illegally.
The town is a stopping place for the Tevis Cup Endurance Ride.
I have tried to locate further information on Last Chance but have met with no success.
Submitted by: Mary Tuttle
- There is an updated Forest Service historical marker ("Historical Marker") on the south side of the Last Chance Road about 100 yards to the west of the abandoned house.
- Gold was first discovered in Last Chance in the Spring of 1850, but the town was not formed until 1852. (www.californiagenealogy.org)
- In 1859, Last Chance completed a water aqueduct from the the American river, resulting in the practice of hydraulic mining in the area. (Id.)
- By 1861, Last Chance had at least 25 homes, 75 permanent residents, a saloon, butcher shop, a store and and a saw mill. (Id.; see also www.accessgenealogy.com)
- By 1884, the town boasted seven saloons, a butcher shop, a hotel, and various other commercial venues. -Historical Marker
- The two-story hotel was likely the largest building Last Chance ever had. -(Id.)
- Regular groups of girls traveling from mining town to town would frequent the hotel to provide red-light entertainment for the miners. -(Id.)
- Last Chance was home for miners working mines in the area (e.g., El Dorado, Mohawk, Murdock Mines) called the Last Chance Mining District. (www.mindat.org)
- The town has almost one-hundred years of history, beginning in 1852. -Carmel Barry-Schweyer, Alycia S. Alvarez, Mining Camps of Placer County, 2004.
- During the Nineteenth Century, access to Last Chance was via the Western States Trail along the portion known as the Michigan Bluff to Last Chance Trail. (www.hmdb.org)
- Finally, the El Dorado Mine is currently gated and had an occupied motorhome hooked up to a big propane tank down by the mine guarding it.

Sincerely, Adam White
At Last Chance there is a cemetery where some of the survivors or relatives with same name of the Donner party are buried and some other notables. The cemetery was vandalized in the 80's and may not have legible headstones anymore.There might be some photo's in the family if your interested. I used to have a claim near there in the early 80's. It was great to read what you had and the pic's brought back fond memories. David Watson

Last Chance City
Courtesy Chris Geigle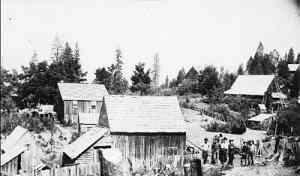 Last Chance City
Courtesy Chris Geigle

Last Chance City
Courtesy Chris Geigle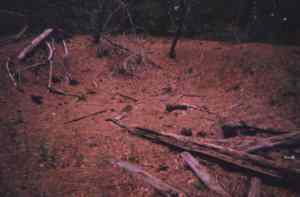 Last Chance City Cellar Hole
Courtesy Chris Geigle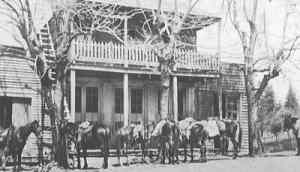 Last Chance City Hotel
Courtesy Chris Geigle

Last Chance City Main Street
Courtesy Chris Geigle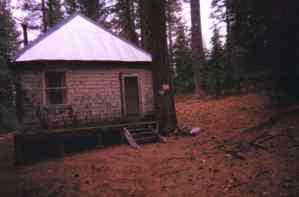 Last Chance City
Courtesy Chris Geigle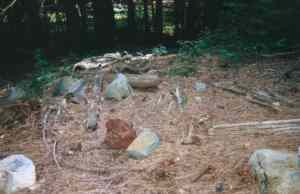 Last Chance City
Courtesy Chris Geigle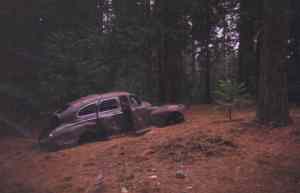 Last Chance City
Courtesy Chris Geigle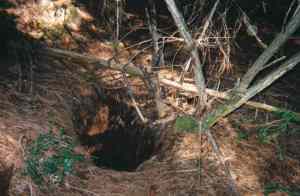 Last Chance City
Courtesy Chris Geigle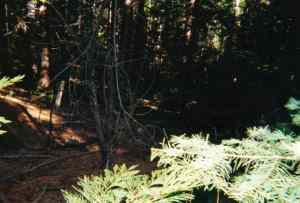 Last Chance City
Courtesy Chris Geigle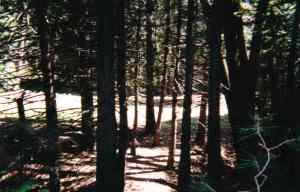 Last Chance City
Courtesy Chris Geigle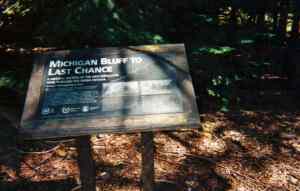 Last Chance City
Courtesy Chris Geigle