Originally called Tarryall, Fairplay sprang into life about 1859 as miners found gold along the South Platt river. Elevation at Fairplay is 10,000 feet which made living there all year a bit difficult. A church built in 1874 still stands as does the 1874 courthouse. Also interesting to see is the grave of a burro beside the Hand hotel that worked in the mines for 62 years. Rupert M. Sherwood, partner to the burro, requested when he died he be cremated and buried beside Prunes, the burro.
There was a dance-hall woman named Silver Heels who when a small-pox epidemic struck the town in 1861, nursed the sick and dying men when no one else would. Eventually, she too became ill and was nursed by an old woman until she regained her health. In appreciation for her kindness, the townsfolk gathered a donation of $5000 and took it to her cabin. She, however, was nowhere to be found, having lost her beauty to the disease. The donation money was returned to the donors, but named the mountain in her honor. Years later a heavily veiled woman was seen weeping at the graves in Buckskin Joe cemetery, but before she could be approached, she vanished. She was never to be seen again.
One group of "get rich quick" miners, not at all happy with their findings along the eastern fringe of the Rockies, decided to look elsewhere. They found a stream not far from the South Platte River that offered good possibilities. Deciding to stay, they named the town Tarryall. News leaked out and others came to try their luck. They were met with firm resistance and told to keep on going "or else." Keep on going they did. One group of would be residents found a rich deposit of gold at the South Platte itself and named their town Fairplay. The new town had its ups and downs and still survives as one of the few that did. Fairplay is on highway 285, southwest of Denver. Submitted by Henry Chenoweth.
Saint Joseph's Catholic Mission
This Church was built in 1874. Back in those days Father Henry Robinson served the local communities in and around Fairplay.
The Church is still standing today and is actively used. It currently seats 64 people and there are plans to build a new Church for the growing Catholic community. Father Steve Parlet currently serves here. Rumor has it that this Church may be haunted by those original parishioners.
This Church will always be maintained once the new Church is opened it will be converted to a Parish Hall which will be revered for its historical impacts on the community.

Kitchen
Courtesy Dolores Steele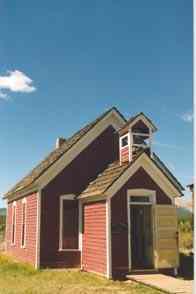 School
Courtesy Dolores Steele
Bank & Post Office
Courtesy Dolores Steele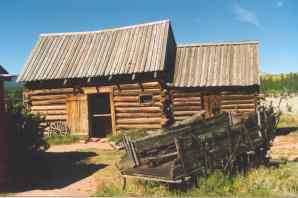 Milk house
Courtesy Dolores Steele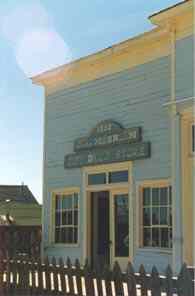 Drug Store
Courtesy Dolores Steele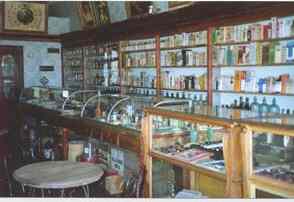 Inside Drug Store -- Entire collection of drugs and remedies wasfound intact -- one of the most complete collection of patent medicines in the United States
Courtesy Dolores Steele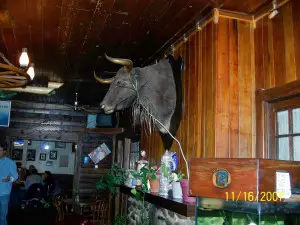 Fairplay Hotel
Courtesy James Montoya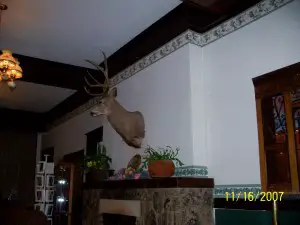 Fairplay Hotel
Courtesy James Montoya

Fairplay Hotel
Courtesy James Montoya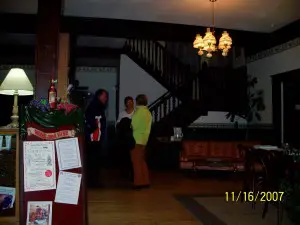 Fairplay Hotel
Courtesy James Montoya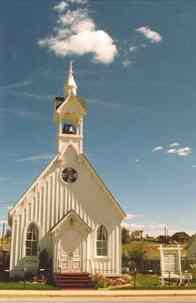 Sheldon Jackson Memorial Chaple
Courtesy Dolores Steele

Fairplay
Courtesy Dolores Steele

Dryer Memorial Chapel
Courtesy Dolores Steele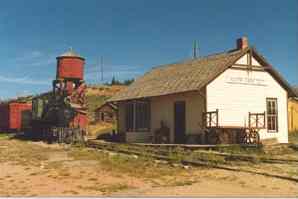 South Park City Depot
Courtesy Dolores Steele

Rache"s Place - Saloon
Courtesy Dolores Steele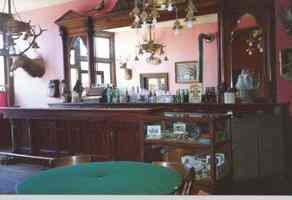 Bar inside Saloon
Courtesy Dolores Steele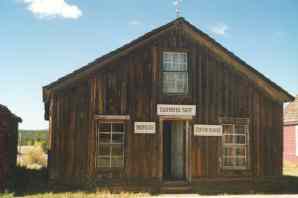 Morgue & Carpenter Shop -- Served dual purpose
Courtesy Dolores Steele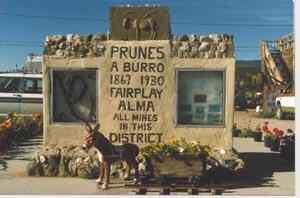 Fairplay
Courtesy Dolores Steele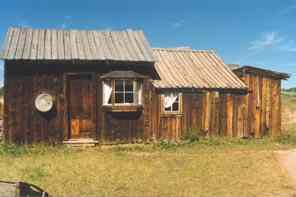 Homestead
Courtesy Dolores Steele

Fairplay Hotel
Courtesy James Montoya

Fairplay Jail
Courtesy James Montoya

Fairplay Courthouse
Courtesy James Montoya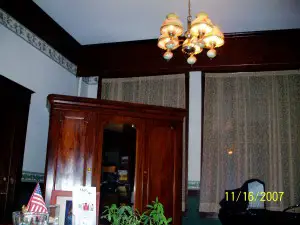 Fairplay Hotel
Courtesy James Montoya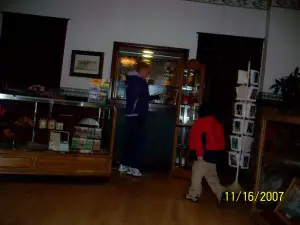 Fairplay Hotel
Courtesy James Montoya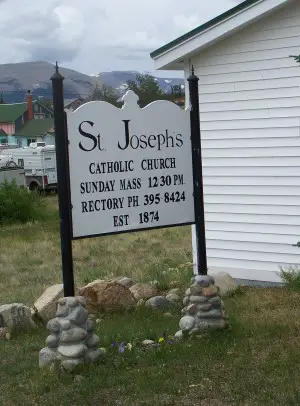 Fairplay
Courtesy James Montoya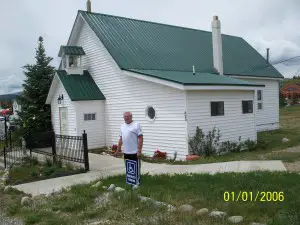 Fairplay
Courtesy James Montoya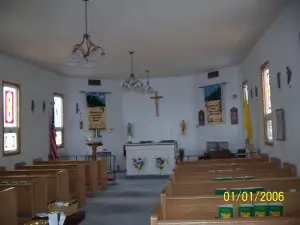 Fairplay
Courtesy James Montoya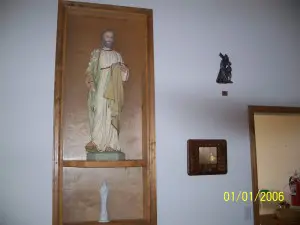 Fairplay
Courtesy James Montoya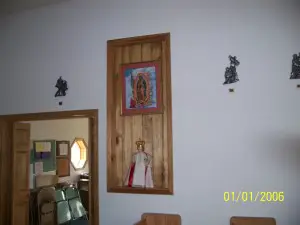 Fairplay
Courtesy James Montoya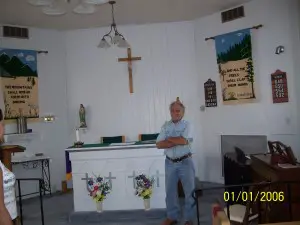 Fairplay
Courtesy James Montoya