If you want to see a ghost town that looks like its in miniature but isn't or looks like an antique doll house but isn't, go to Saint Elmo. Built in 1878 in a heavily forested area, the town was first called Forrest City. As soon as the number of houses, hotels and stores warranted, the town was incorporated with a new name, Saint Elmo. At first, the town was of high moral character. When the population passed the 2000 number, it took on all the trappings of a single male population with saloons, dance hall, bawdy houses and the like. Saint Elmo is somewhat unique among smaller ghost towns. Submitted by Henry Chenoweth.
St. Elmo was originated in 1879. Once called Forest City, the name changed because it was objected to by the post office department due to the fact that California all ready had a Forest City. The name derived from either a southern city with the name or named after a popular novel at the time called "St. Elmo". In this novel, the main character's name was St. Elmo Murray. St. Elmo had reached a population over 2000 people at its peak. St. Elmo is unique because the buildings are preserved not restored. St. Elmo has been labeled Colorado's Best Preserved Ghost Town. But we call it "God's Country". Submitted by Nora Connell
All building in St. Elmo are privately owned, and well preserved. There are some modern vactain homes in the surrounding area, as well. There is a general store that operates May-October.
There is an area called Chipmunk Crossing that consists of a ladder of old railroad ties where visitors can feed the very friendly resident chipmunks. Bags of sunflower seeds to feed these adorable creatures sell for 50 cents at the general store. this is a great first ghost town. Submitted by: Heather Garey.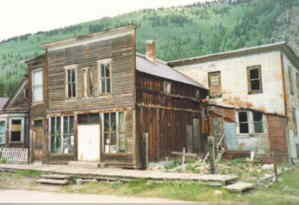 Saint Elmo
Courtesy Dolores Steele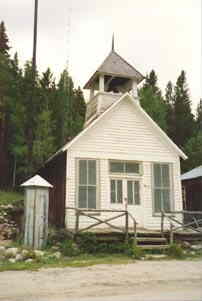 Saint Elmo Town Hall
Courtesy Dolores Steele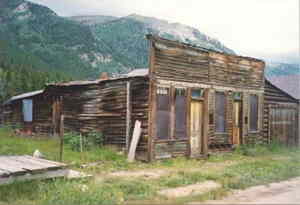 Saint Elmo
Courtesy Dolores Steele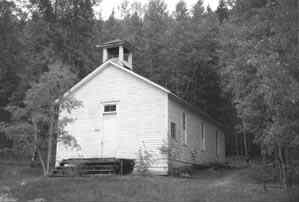 School
Courtesy Dolores Steele

Iron City Cemetery
Courtesy Dolores Steele

Late September colors
Courtesy Tom Cravens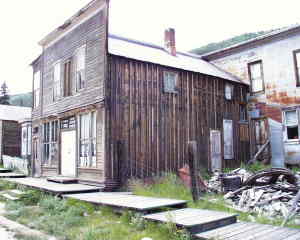 St. Elmo - July,1999
Todd Underwood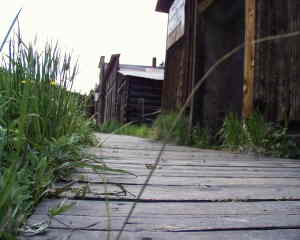 St. Elmo - July,1999
Todd Underwood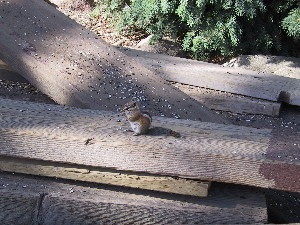 St. Elmo chipmunk
July 2001
Todd Underwood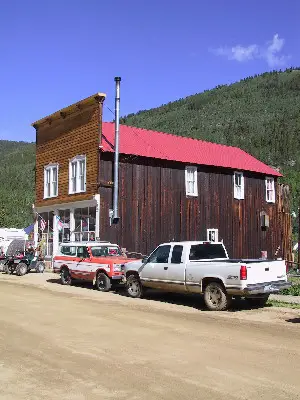 St. Elmo Bear Necessaties BNB
the old mercantile and saloon
July 2001
Todd Underwood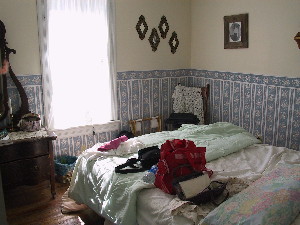 St. Elmo Bear Necessaties BNB
the old mercantile and saloon
July 2001
Todd Underwood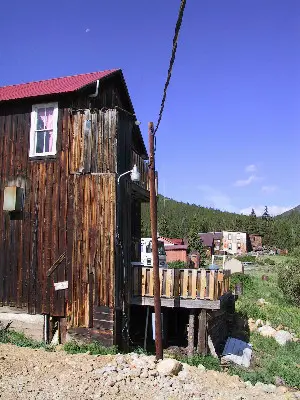 St. Elmo Bear Necessaties BNB
the old mercantile and saloon
2 story outhouse
July 2001
Todd Underwood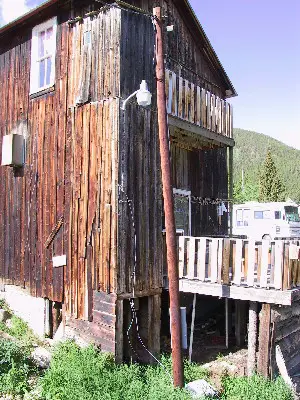 St. Elmo Bear Necessaties BNB
the old mercantile and saloon
2 story outhouse
July 2001
Todd Underwood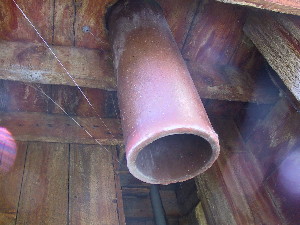 St. Elmo Bear Necessaties BNB
the old mercantile and saloon
2 story outhouse
- hate to be on the receiving end of this!
July 2001
Todd Underwood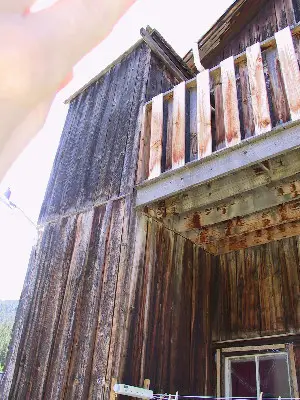 St. Elmo Bear Necessaties BNB
the old mercantile and saloon
2 story outhouse
July 2001
Todd Underwood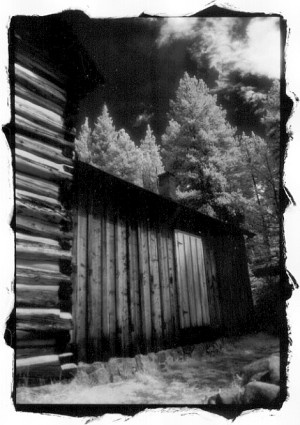 Saint Elmo - The Guardian - look for the eye
Courtesy Chip Bechtel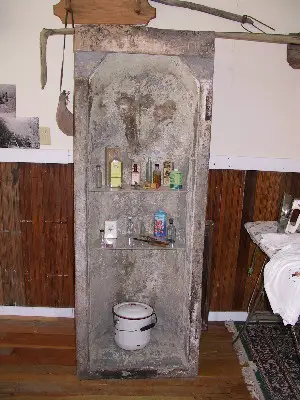 St Elmo - Bathtub
July 2001
Todd Underwood

Up by Romley, late 1800s
July 2001
Todd Underwood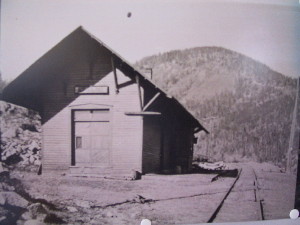 St. Elmo - late 1800s
July 2001
Todd Underwood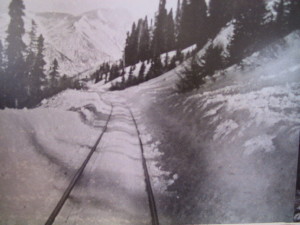 St. Elmo train road, late 1800s
July 2001
Todd Underwood

St. Elmo, late 1800s
July 2001
Todd Underwood

St. Elmo train road, late 1800s
July 2001
Todd Underwood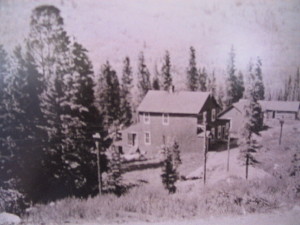 St. Elmo late 1800s
July 2001
Todd Underwood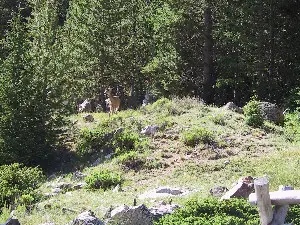 St. Elmo deer
July 2001
Todd Underwood

St. Elmo deer
July 2001
Todd Underwood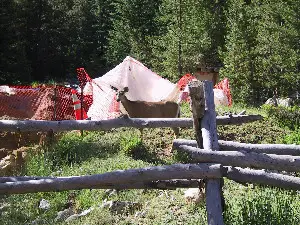 St. Elmo deer
July 2001
Todd Underwood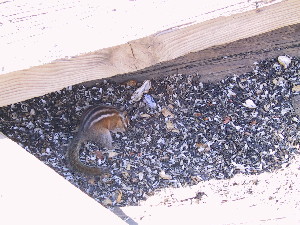 St. Elmo Chipmunk
July 2001
Todd Underwood

Saint Elmo
Courtesy Tom McCurnin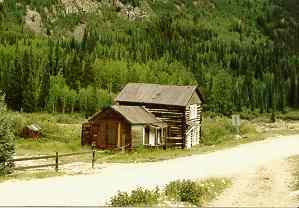 Saint Elmo
Courtesy Tom McCurnin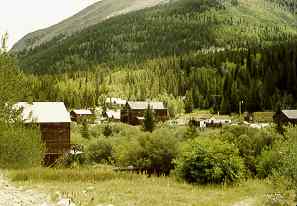 Saint Elmo
Courtesy Tom McCurnin

Chipmunk Crossing
Courtesy Dolores Steele

Miners Exchange
Courtesy Dolores Steele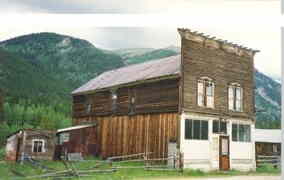 Saint Elmo
Courtesy Dolores Steele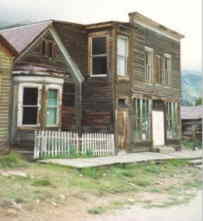 Saint Elmo
Courtesy Dolores Steele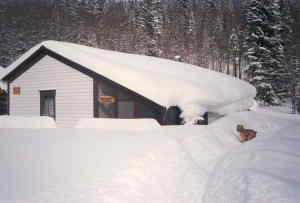 Only access is by snowmobile
Courtesy Tom Cravens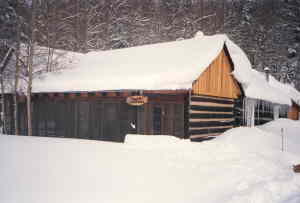 Only access is by snowmobile
Courtesy Tom Cravens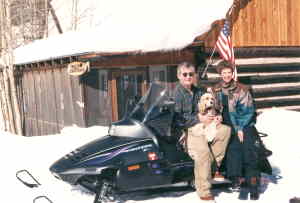 Saint Elmo
Courtesy Tom Cravens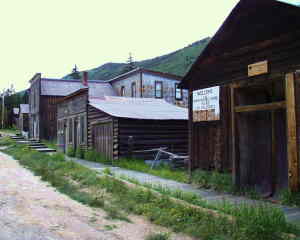 St. Elmo - July,1999
Todd Underwood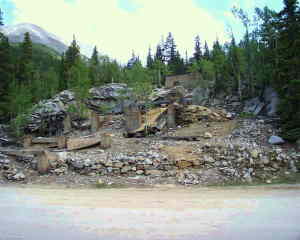 St. Elmo - July,1999
Todd Underwood