The Wild Irishman is found above the ghost town of Saints John and reached
only by Jeep or hiking.
The camp was a settlement where small numbers of men and their families lived
and worked during the mining periods.
An old map identifies
it as Preston, but the U.S. Geological Survey call it Wild Irishman. It was a
heavy producer of silver in the late seventies and peaked in the early
eighties.
It had no Church or school and was never formally incorporated as a town, even
though people occupied servel cabins around the mine.
Submitted by: Dolores Steele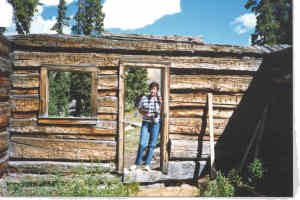 Cabin - only 3 walls standing
Courtesy Dolores Steele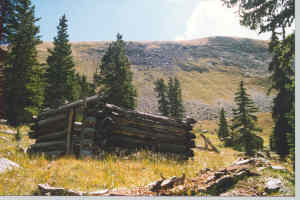 Wild Irishman
Courtesy Dolores Steele

Mine Area
Courtesy Dolores Steele

Mine Area
Courtesy Dolores Steele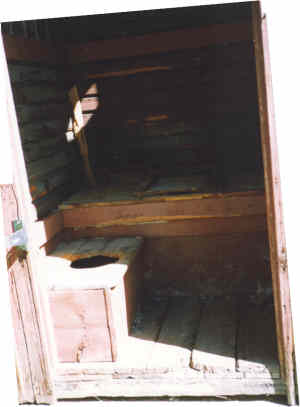 Family outhouse - two higher holes in the back for tall people
One lower hole in front for the little people
Courtesy Dolores Steele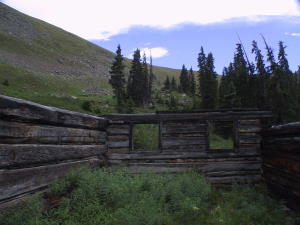 Wild Irishman
Todd Underwood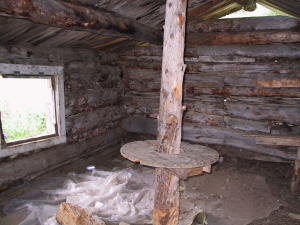 Wild Irishman
Todd Underwood

Wild Irishman
Todd Underwood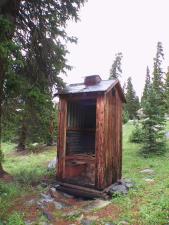 Wild Irishman
Todd Underwood

Wild Irishman
Todd Underwood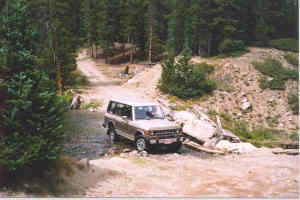 Getting There
Courtesy Dolores Steele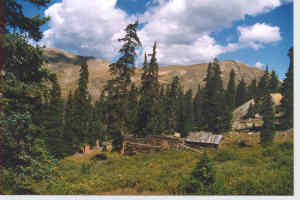 Wild Irishman
Courtesy Dolores Steele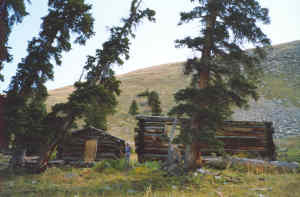 Wild Irishman
Courtesy Dolores Steele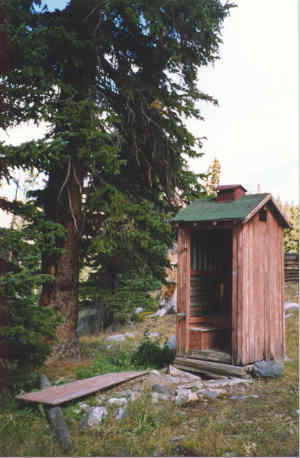 Wild Irishman
Courtesy Dolores Steele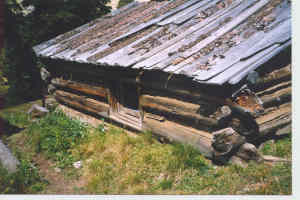 Wild Irishman
Courtesy Dolores Steele

Wild Irishman
Courtesy Dolores Steele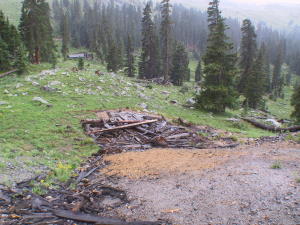 Wild Irishman
Todd Underwood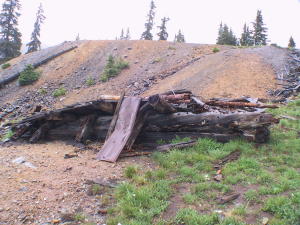 Wild Irishman
Todd Underwood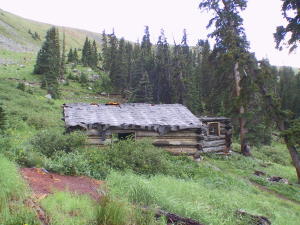 Wild Irishman
Todd Underwood

Wild Irishman
Todd Underwood