In 1879, Capt. Thomas E. Richards, a shipbuilder from New Jersey, established his homestead on a high ridge facing the Indian River. He thought the area was so beautiful that he named it Eden after the Garden of Eden. He planted pineapples on his plantation, and when they flourished, the pineapple industry was born. At one point the plantation had it's own railway depot and a dock which extended 1500 feet out into the river. Other nearby pineapple farms were LP Tibbals Beulah Plantation and Edenlawn Plantation, owned by William Merwin. The pineapple industry collapsed after World War One, and the town of Eden was put out of business. The north section of Eden seperated to become the town of Tibbals, later renamed Walton. Edenlawn Plantation to the south became a nursery and later a highly successful restaurant, before closing in 2004 due to hurricane damage. Submitted by: Jim Pike
Visited 7/14/2013
The Eden Post Office is now on the Eden Lawn Plantation property. The post office is in pieces. Eden Lawn Plantation property owner Jeff West states the post office is not able to be rebuilt. However, he does intend to use the piece for dimensions to build a replica. He may also be able to use some of the older beams. Some parts of the post office are clearly newer (pressure treated wood) while the older beams appear to potentially be original.
The Eden Lawn Plantation itself is undergoing significant renovations. West has invested much time and effort into developing the property into a resort again. The property contains 5 cottages left over from the early 1900s resort era. There is also the 'big house'. One part of the 'big house' was moved to the property from Orange Park in the 1870s. The other portions of the big house were builtin the 1990s. The remaining buildings on the property are, according to West, left over or renovated farm buildings. There is a rookery that was one used for Macaws, there is the parsonage from the Eden Church (now renovated and used as a residence), and several other structures from various eras. There is also a smattering of pineapple bromeliads from the original pineapple plantation!
One notation - Jim Pike's previous photos of the post office list the entire structure as the post office. According to Jeff West, on the small "shack" on the back was the post office, the larger portion of the structure was an addition used as a residence when the post office was moved to Indian River Road. The small, original portion of the post office is all that West salvaged.

Attached are photos of the property. They should be attributed to Dara Vance and Erik Ransom. Thanks should also be given to Jeff West who toured us through the property.
The Eden Cemetery is further north along Indian River Road near the intersection of Refuge Road. It is completely overgrown. While it is "open" to the public, to visit one would need to clear massive amounts of brush. The sign is barely visible due to overgrowth. - Dara Vance

Original Eden Post Office
Courtesy Jim Pike

Original Eden Post Office
Courtesy Jim Pike

Edenlawn Plantation, now hurricane damaged
Courtesy Jim Pike

Edenlawn Plantation, now hurricane damaged
Courtesy Jim Pike

Edenlawn Plantation, now hurricane damaged
Courtesy Jim Pike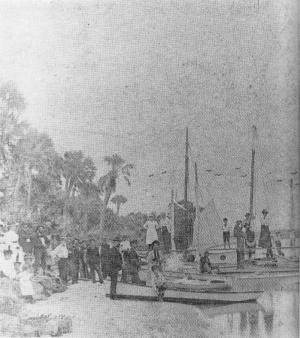 Fourth of July at Eden, 1895.
Courtesty of the St. Lucie Historic Society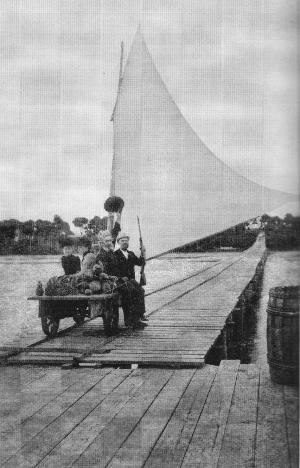 Captain Richards waving hello from his dock at Eden, late 1890's.
Courtesty of the St. Lucie Historical Society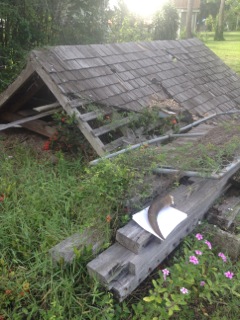 Post Office
Courtesy Dara Vance and Erik Ransom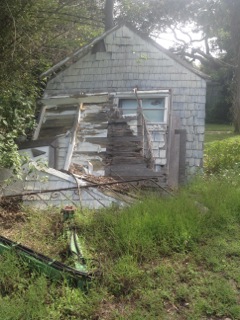 Post Office Wall
Courtesy Dara Vance and Erik Ransom

Renovated Pasonage for Eden Church
Courtesy Dara Vance and Erik Ransom

Cottage Renovations in Progress
Courtesy Dara Vance and Erik Ransom

Big House circa 1870s as it looks today
Courtesy Dara Vance and Erik Ransom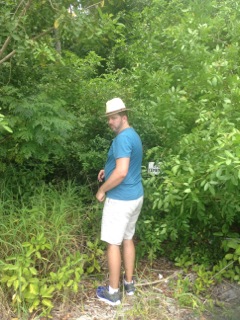 Eden Cemetery
Courtesy Dara Vance and Erik Ransom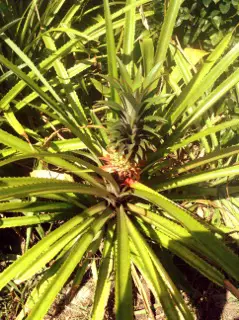 Pineapple Bromeliad from original stock
Courtesy Dara Vance and Erik Ransom