Cimarrons's post office was established in 1861, and has never been discontinued. Lucien B. Maxwell owned 1,714,765 acres and a house as large as a city block in Cimarron. Three times as large as the state of Rhode Island his estate was. Buffalo Bill Cody was the goat ranch manager at one time for Maxwell. Davy Crockett - the desperado, not the legendary character- was shot and killed here by sheriff Joe Holbrook and is buried in the cemetary. Billy the Kid was slain in Maxwell's son's bedroom (in Fort Sumner), and the list of people who made the old west famous goes on. Definitely one of the most exciting ghost towns in New Mexico.

Cimarron Aztec Mills - 1864
Courtesy Dolores Steele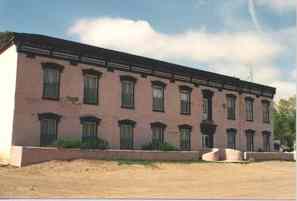 The St. James Hotel was built in 1878 by Fred Lambert's Father, Henri Lambert. Fred Lambert also restored the Aztec Mill into a museum of the region. It includes a variety of Indian artifacts, as well as items from the hotel when it was operated back in the 1880's.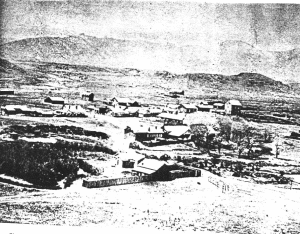 Cimarron
Courtesy Samuel W. McWhorter
Courtesy Dolores Steele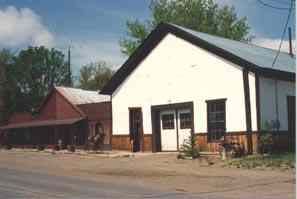 Cimarron, New Mexico
Courtesy Dolores Steele

Cimarron Jail
Courtesy Dolores Steele

Fred Lambert, youngest Territorial Marshall from New Mexico (sworn in at age 16). The photo depicts all of the various law enforcement badges he wore during his career.
Courtesy Samuel W. McWhorter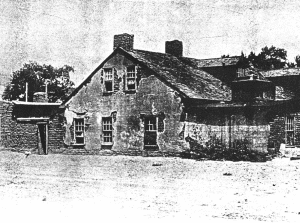 Cimarron
Courtesy Samuel W. McWhorter