Nels Field settle there in the late 1800's and made a ranch of it. He had alot of rock buildings including his residence and some other buildings where there was at one time a post office (I think), and a trading post. The ranch is owned now by the Nance family and they welcome visitors.
Submitted by: Sam W McWhorter
Post office from 1930 to 1943. Nels Field had nine girls. The only little boy was lost at birth. Ref: New Mexico Place Names. Pearce.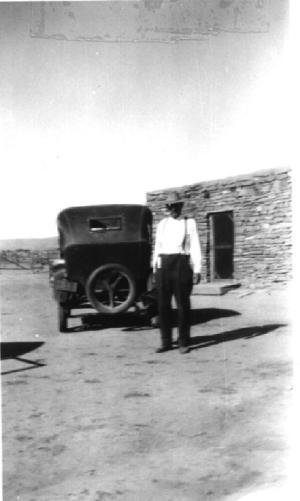 Field Ranch
Nels Field, Post Master - 1928
Courtesy Sam McWhorter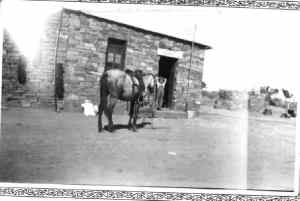 Fields Post Office and trading post, Nels Field postmaster. (young man in doorway is Powder Knoblack) - Navajo pony tied up out front
Courtesy Sam McWhorter

Field, NM 1930 - branding calves at the Tom Payne Ranch with Tom Payne
Courtesy Sam McWhorter