Lincoln has a history shared by few other towns. It all started in 1849 when Spanish pioneers settled in the lush green valley of the Rio Bonito and named their community La Placita. Around 1869, the name was changed to Lincoln. What followed was the beginning of the Lincoln County War that lasted until 1882. In essence, the Lincoln County War was a conflict between two civilian factions for political and economic control of the area. Not only was the conflict fought in courtrooms, there were numerous gunfights, murders, cattle rustling and even the U.S. Army was involved. A federal investigation resulted in the replacement of the Governor, the United States attorney, the sheriff and the local military commander. Lincoln continued to serve as a supply center for ranches and mines in the area and in 1888 reported a population of about eight hundred residents. Today the Main Street of Lincoln is a beautifully preserved monument to the Lincoln County War, thanks to the remaining citizens. Many old buildings and appropriately placed plaques are testimony that today Lincoln is much the same as it was a hundred years ago. Courtesy Henry Chenoweth.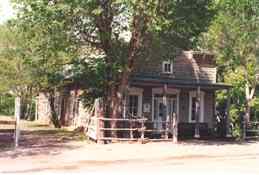 Lincoln, New Mexico
Courtesy Dolores Steele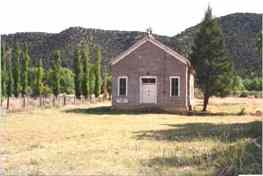 Lincoln school
Courtesy Dolores Steele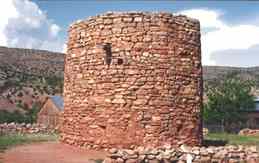 One of Lincolns earlist structures 1850's -- thick walls protected Spanish-Americans against the Apaches. Sharpshooters were stationed here.
Courtesy Dolores Steele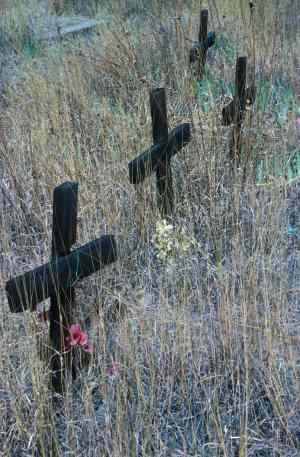 Lincoln Cemetery
Courtesy Kurt Wenner
"braindumps - http://www.braindumps.com/pass/itil-v3.htm"selftestengine - http://www.selftestengine.com/test/PMP.html"certkiller - http://www.certkiller.com/admissiontest/CPT.htm"testking - www.testking.com "passguide - http://www.passguide.com/onlinetest/sat-prep.html"