Had a post office until 1954. Submitted by: David Sadewasser
About Adaven, Nevada- was named by a Mr.Carpenter when they needed a name for the new post office,not sure of date. The name ADAVEN is Nevada spelled backwards! I used to live in caliente and my husbands relatives are Carpenters fron Adaven.Submitted by Sue Williams.
Thomas Sharp was a rancher who settled there in the 1870s. A small settlement formed around the ranch and the population remained around twenty-five for the next fifty years. On May1, 1939, the town was renamed Adaven ( Nevada spelled backwards). There are still small ranches in and around Adaven and a number of small buildings remain. The main ranch belongs to the Sharp family to this day.
Submitted by: Shawn Hall from his book Preserving The Glory Days: Ghost Towns And Mining Camps Of Nye County, Nevada Click here to purchase his book!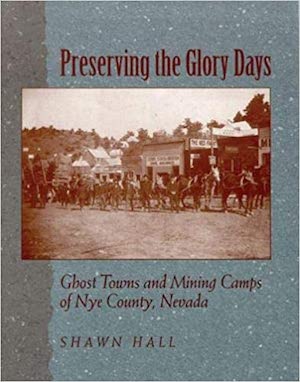 Looking up Adavan Canyon
Courtesy Jason Thomas

One of the remaining cabins
Courtesy Jason Thomas

Old Mine
Courtesy Jason Thomas

The Mountains at Cherry Creek Summit
Courtesy Jason Thomas

A mine at the top of Cherry Creek
Courtesy Jason Thomas