Came into being as part of the large Mormon dry farming experiment started in Metropolis. Started 1910 and had 50 homesteaders. Drought & rabbits drove them away by 1917. Some active ranches in area. Submitted by: Shawn Hall
Afton, Wyoming was the site from where Mormon settlers came to start Afton, Nevada in 1910 and 1911. This was the time of the large Mormon dry farming experiment. By 1914 there were fifty homesteaders that had made Afton their home. For a few years after the first settlers arrived, enough rain fell to produce substantial crops. By 1914, farmers had planted close to 600 acres with dry land wheat that brought more than twenty bushels to an acre—a much higher yield than dry farming in nearby areas. The year 1915 was extremely dry and the lack of rainfall was compounded by an invasion of rabbits. Crops failed and in 1916 a hard frost further contributed to the problems. By 1917 only half of the original settlers remained. Conditions improved somewhat in later years but only a few were still farming by the 1920s. Today, the area is still used for farming and raising livestock. Descendents of the original settlers own most of the existing ranches. The remains of numerous old family homesteads dot the area around Afton.
Submitted by: Shawn Hall from his books Old Heart Of Nevada: Ghost Towns And Mining Camps Of Elko County Click here to purchase his book!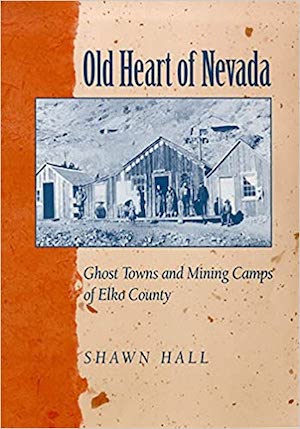 Connecting The West: Historic Railroad Stops And Stage Stations In Elko County, Nevada Click here to purchase his book!