Almost fifty people had settled in the Pole Canyon in 1881 before was given a post office on April 21 st of that year. Arthur Gedney was named postmaster. There are two stories how Arthur receive its name. In one, the post office was named for Chester Arthur, President of the United States at the time and in the other, it was named after the first postmaster, Arthur Gedney. The latter seems more logical since Gedney choose the name when he applied to serve as postmaster. In 1899 the school had nine students one of which would later attend the U.S. Military Academy at West Point and who would rise to the rank of three- star general. Ranching has always been the main source of Arthur's economy. Most of the ranches remained in the same family for generations. A number of ranches continue to operate in and around Arthur. Many pre-turn-of-the-century buildings are still in use.
Submitted by: Shawn Hall from his books Old Heart Of Nevada: Ghost Towns And Mining Camps Of Elko County Click here to purchase his book!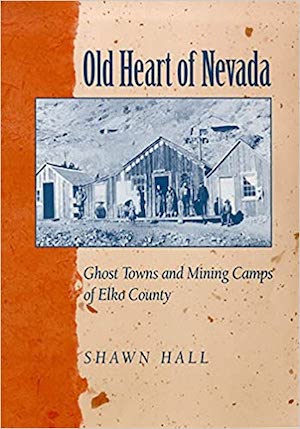 Connecting The West: Historic Railroad Stops And Stage Stations In Elko County, Nevada Click here to purchase his book!