Blue Jacket Canyon was the site of the most successful mine in the area only three miles north of Aura. Naturally it was named Blue Jacket. The owner of the mine was a Thomas Blythe and the small camp servicing the mine was named Blythe City. The mine was discovered in 1869 and by 1877 Blythe City had grown enough that a justice of the peace and a constable were named. Blythe died in 1879 and from that time forward the property had a number of different owners and legal problems that eventually led to the mine's closing in the early 1900s. But Blue Jacket Canyon is home to several other mining sites that make it one of the more fascinating places to visit in Elko County.
Submitted by: Shawn Hall from his books Old Heart Of Nevada: Ghost Towns And Mining Camps Of Elko County Click here to purchase his book!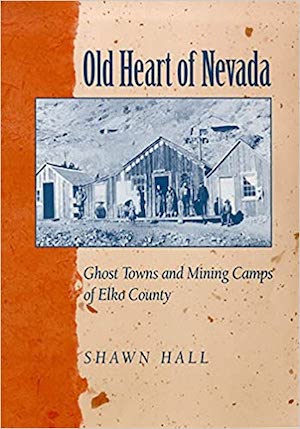 Connecting The West: Historic Railroad Stops And Stage Stations In Elko County, Nevada Click here to purchase his book!