Silver was discovered in June of 1869 on the east side of Bunker Hill and brought many prospectors to the area from the nearby town of Elko. By the spring of 1870 the boom was on and two town sites were developed, Highland and the base of Bunker Hill and Bullion further down the valley. The mines were producing copper, silver, and lead but smelting was a problem. Two smelters were built but both failed. A third smelter was built but operated with only limited success. Much ore still had to be shipped to Elko which kept profits low. But the mines continued to produce. By 1871, Bullion had a hotel, two saloons, a merchandise store, and twelve houses. However, by 1874 the town had peaked and its residents began an exodus but Bullion struggled to survive. Limited production still occurred during the disaster years of 1874 and 1876 and almost all mining in the area focused on copper. There were several attempts at survival, one in 1900 and another in 1950. Neither was successful enough to keep Bullion from eventually becoming a ghost town. Not much is left in Bullion today except large slag heaps, smelter foundations, stone ruins, and a small cemetery that overlooks the town.
Submitted by: Shawn Hall from his books Old Heart Of Nevada: Ghost Towns And Mining Camps Of Elko County Click here to purchase his book!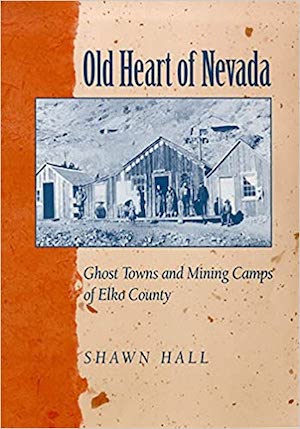 Connecting The West: Historic Railroad Stops And Stage Stations In Elko County, Nevada Click here to purchase his book!