The Spanish word for copper is cobre. It would seem appropriate that the settlement at the terminus of the Nevada Northern Railway serving the rich copper mines in the area be named Cobre. The year was 1905. Cobre boomed in 1906 when the Western Pacific Railroad moved its headquarters from Winnemucca to Cobre. The town supported a hotel and a post office opened in 1906 along with other businesses and stores. As Cobre grew, it developed a reputation for violence. There were several murders during the next few years and by 1910 the town had a population of only sixty. Cobre had reached its peak. While ore trains from Ely kept coming through Cobre, passenger and freight traffic declined during the ensuing years. By 1937 Cobre was labeled a ghost town even though twenty people lived there. In 1948 the Southern Pacific Railroad abandoned Cobre as a shipping point. Cobre's end came on May 31, 1956 when the post office closed for good. The only structure left is a cinder block engine house built during the last years of the Nevada Northern Railway.
Submitted by: Shawn Hall from his books Old Heart Of Nevada: Ghost Towns And Mining Camps Of Elko County Click here to purchase his book!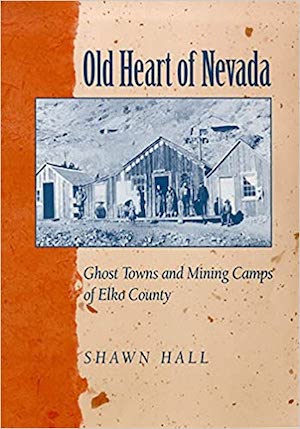 Connecting The West: Historic Railroad Stops And Stage Stations In Elko County, Nevada Click here to purchase his book!