Joseph Currie was a local rancher when the Nevada Northern Railway was constructed and ran through the Cherry Creek area where the Currie ranch was located. The rails arrived in 1906 and soon a town began to form. It was only natural for the town to be named Currie after the area's principle citizen. The first passenger train arrived on May 22 nd. The railway built a depot that served passengers, shipped freight and livestock, and was the home of the railway agent. The first major building was the Currie Hotel that Currie built. He also was the first postmaster when the post office opened on August 8 th. The town quickly developed into the transportation and livestock center of southeastern Elko County. A one-room schoolhouse was built in 1908 and was enlarged in 1910 with the addition of two more rooms. The town's namesake, Joseph Currie, died in 1912 and was buried in Cherry Creek. In 1941 the railway discontinued passenger and mail service at Currie because of a decline in business. Freight and ore trains continued to rumble through Currie until the 1980s. The original depot still stands as does the Currie Hotel. Other buildings from Currie's early years have also survived. The population stays at about twenty residents.
Submitted by: Shawn Hall from his books Old Heart Of Nevada: Ghost Towns And Mining Camps Of Elko County Click here to purchase his book!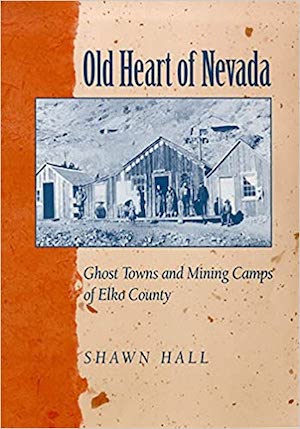 Connecting The West: Historic Railroad Stops And Stage Stations In Elko County, Nevada Click here to purchase his book!