Dinner station has been a prominent stop on a number of stage routes that ran north out of Elko for many years. Originally a wood building constructed in the late 1860s. Original wood building burned in 1884, replaced by current stone building. The stop held an unofficial post office. A school opened in 1889. By the time of the 1900 census, Dinner Station held a population of 40 persons. The advent of the automobile spelled the end of Dinner Station and thereafter the site was owned by succeeding owners and used as a private residence. A fire in 1991 destroyed the building, but instead of being razed it was restored by 1996. Submitted by: David A. Wright
Stage lines need stations along the route for the convenience of passengers. The best known along the Elko to Tuscarora line was Dinner Station. The first station was a wooden building built in 1860s. The fare to Dinner Station from Elko was three dollars. In 1880 the station burned to the ground and was replaced by a new two-story stone structure that was "the handsomest and most comfortable wayside hostelry in the state of Nevada." In 1888 a saloon and a small store opened next to the station and the population grew to about forty people. In addition to serving meals, the station could sleep twenty people and the barn could hold up to seventy-five horses. Over the years a good-sized ranch grew up around the station but with the advent of the automobile the need for the station diminished. The station still stands and is open to visitors.
Submitted by: Shawn Hall from his books Old Heart Of Nevada: Ghost Towns And Mining Camps Of Elko County Click here to purchase his book!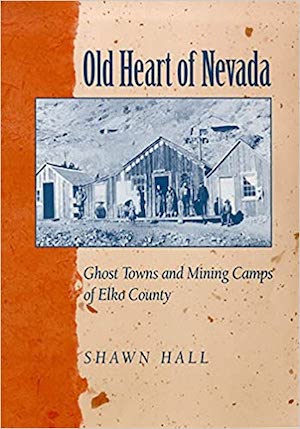 Connecting The West: Historic Railroad Stops And Stage Stations In Elko County, Nevada Click here to purchase his book!