Divide began as a tent camp in 1915 as a result of discoveries in early July. Soon over fifty miners had arrived at the tent camp and by August the population had gown to seventy-five. But during the next year little was produced and by 1918 the camp was empty except for several prospectors. Up to that time, the mines had produced only 1,300 ounces of silver. One building, a collapsed cabin and several shallow shafts mark the site of the short-lived town of Divide. Submitted by:
Submitted by: Shawn Hall from his books Old Heart Of Nevada: Ghost Towns And Mining Camps Of Elko County Click here to purchase his book!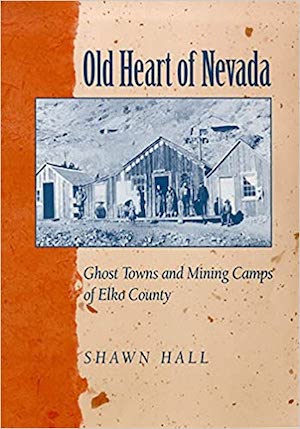 Connecting The West: Historic Railroad Stops And Stage Stations In Elko County, Nevada Click here to purchase his book!