Dolly Varden is a name familiar to people of the early 1900s. The name is a familiar one in Charles Dickens' book, Barnaby Ridge. It also was the name of an early movement in the 1800s against political parties and bossism particularly in Nevada. Silver was first discovered in the area in 1869 but nothing much happened until the Dolly Varden mine was discovered in June of 1872. This was followed by extensive exploration in the area. By the end of the year, two active camps had formed with about 50 miners in both camps. The Dolly Varden mine developed into one of the richest copper mines in southern Elko County. A severe drop in copper prices forced the closure of the mines at Dolly Varden and did not reopen until 1905. Another mine, the Victoria, was the top producer in 1908 and 1909. The mines closed again one by one in 1911 and 1912 due to another drop in copper prices. A small revival took place in the 1920s but by 1927 the district had been abandoned. Another revival occurred in 1941 to 1947 prompted by World War II. During the 1970s and 1980s activity resumed at the Victoria mine that was not to last very long. Only a few dilapidated buildings and other rubble remain.
Submitted by: Shawn Hall from his books Old Heart Of Nevada: Ghost Towns And Mining Camps Of Elko County Click here to purchase his book!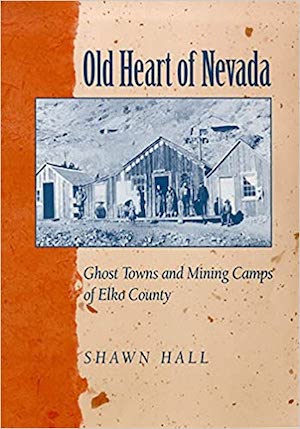 Connecting The West: Historic Railroad Stops And Stage Stations In Elko County, Nevada Click here to purchase his book!