Falcon was a small company camp formed in 1877 to house miners for the operation of the Falcon mine. The camp began to grow as people moved into the area and by the end of 1977 the population numbered eighty. The camp contained twenty houses, a two-story hotel, a store, a restaurant, and a saloon. On January 15, 1878 a post office opened and by spring many people were building new homes. But in April water began to seep into the mine and operations were halted. Most of the town's residents began to leave and by winter many businesses had closed and all stage and freight lines stopped running. A small revival took place in the 1920s but was not successful. A number of cabins still stand and equipment from mining operations mark the old Falcon townsite.
Submitted by: Shawn Hall from his books Old Heart Of Nevada: Ghost Towns And Mining Camps Of Elko County Click here to purchase his book!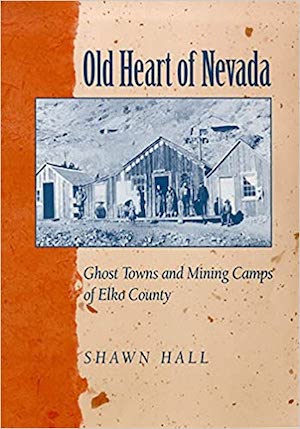 Connecting The West: Historic Railroad Stops And Stage Stations In Elko County, Nevada Click here to purchase his book!