Gold Acres was one of the more recent mining camps to become prominent in Lander County. The Gold Acres Mine was discovered in 1936 and a mill was built nearby. Between 1936 and 1940, the mine produced $213,000. The population of Gold Acres was around 300 during the 1940s and a school opened in 1942. Close to 40 houses were built and businesses opened including two mercantile stores. The Gold Acres Mine was a consistent producer and the town was a successful and happy town. Operations continued until 1961 when the company ceased operations and Gold Acres was abandoned. Today, only foundations and wooden rubble mark the site.

Submitted by: Shawn Hall from his book Romancing Nevada's Past: Ghost Towns And Historic Sites Of Eureka, Lander, And White Pine Counties Click here to purchase his book!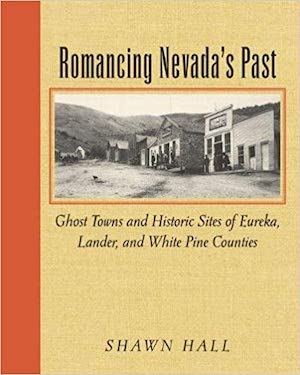 Leadfield, California: Russ Leadabrand wrote an article for the Desert Magazine, January 1957, Boom And Bust At Leadfield
Page 11, only one photo and a map. Its a short article, but the photo is worth a visit if nothing else.