Gold Creek was the name of an area not far from Bruno City that was the center of a number placer mining operations. First discoveries were made in 1869 at a site called Island Mountain. A number of mining companies were formed and through the years the population of mining camps grew and then diminished until 1880 when Gold Creek's population had dropped to seventy-one. The 1880s was a slow period for Gold Creek until the early 1890s when the Gold Creek Mining Company began an intensive promotional campaign and laid out a townsite just east of the original town. The first building of any size contained a hotel, a store, and a saloon. In 1896 a three-story hotel was constructed to accommodate passengers of the Elko-Gold Creek Stage Line. Placer mining continued to increase through 1896 and by January 1897 the town's population was 500 with 300 of that number of mine payrolls. In June of that year problems began to surface that indicated the end of Gold Creek was approaching. In June of 1898, the Gold Creek Mining Company closed down operations and the town began to empty quickly. Even though the town enjoyed such amenities as electric lights, a water system, telephones, and other conveniences did not mean much if there was no work. Gold Creek was dead. All of Gold Creek's buildings have been removed leaving only a concrete sidewalk where a thriving town once stood.
Submitted by: Shawn Hall from his books Old Heart Of Nevada: Ghost Towns And Mining Camps Of Elko County Click here to purchase his book!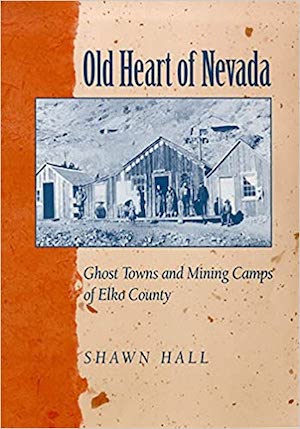 Connecting The West: Historic Railroad Stops And Stage Stations In Elko County, Nevada Click here to purchase his book!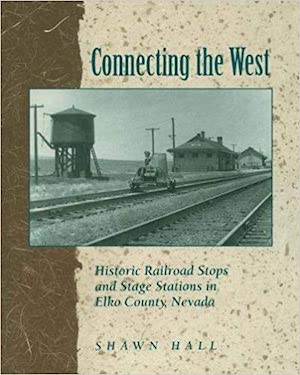 Gold Creek, Nevada: Only the Sidewalk Remains of Gold Creek Here's a great article, once again by Nel Murbarger, February 1957 issue of Desert Magazine. Though the only thing that remains of Gold Creek is the sidewalk, Nel finds all sorts of things around the town that are still worth exploring, if they're still there. Six photos, one of them from Gold Creek when there was a darn sight more than just a sidewalk. Also a map. Starts on page 17.