The Good Hope mining district was formed in January1879. The district encompassed fifteen of the most active mines in the area. By 1880 the population of Good Hope was thirty-six and the ore from the mines was considered sufficiently valuable to warrant the construction of a mill. After the mill was up and running, the population increased and new businesses opened including a boarding house and several saloons and two stage lines began runs to Good Hope. During March of 1884 a post office opened but the bottom fell out of Good Hope during the fall of 1884 when the Consolidated Mining Company left the district. The mill also closed as did many of the mines and the stage lines stopped running to Good Hope. There was a flurry of activity in 1918 and again during the early 1950s but nothing since. Today, the foundations of the two mills located side-by-side mark the site of Good Hope. The best ruins at Good Hope are at the Buckeye and Ohio mines located beyond the mills where some buildings remain.
Submitted by: Shawn Hall from his books Old Heart Of Nevada: Ghost Towns And Mining Camps Of Elko County Click here to purchase his book!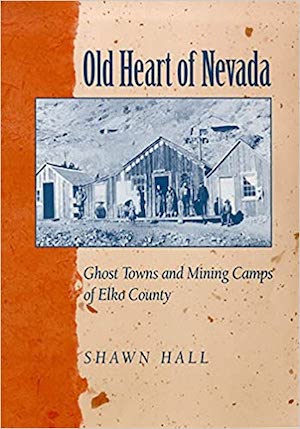 Connecting The West: Historic Railroad Stops And Stage Stations In Elko County, Nevada Click here to purchase his book!