The station was a stop on the Warm Springs-Eureka stage route during the 1870s and early 1889s. The station was the scene of a murder in October 1875 when an Ole Johnson shot and killed another employee of the stage line. Johnson was sentenced to twenty-five years at the Nevada State Prison but was shot and killed during a prison break attempt. A number of buildings still remain at Hick's Station but the property is now on private land.
Submitted by: Shawn Hall from his book Preserving The Glory Days: Ghost Towns And Mining Camps Of Nye County, Nevada Click here to purchase his book!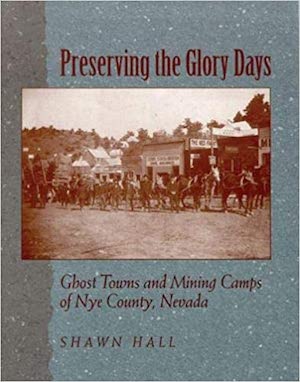 Hick's Hot Springs came into existence in January 1907 when the Bullfrog-Goldfield created a grading camp there. The site was later a water stop until the railroad closed in 1928. It is still and active area with a number of hot spring, resort-type businesses.