At one time the camp had a population of ten and lasted from 1865 to 1868 when ore values declined and the mill was forced to shut down. Today only scant rubble marks the site.
Submitted by: Shawn Hall from his book Preserving The Glory Days: Ghost Towns And Mining Camps Of Nye County, Nevada Click here to purchase his book!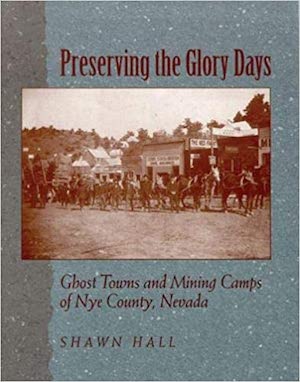 Indian Spring was a small mining camp formed at the base of Wheelbarrow Peak. The camp was active during the early 1900s but never achieved any prominence. No more than fifteen residents live there at any one time. Most were house in tents although a few stone cabins were built. The camp was completely abandoned in 1910 and today is off-limits.