In the novel, "The Last Days of Pompeii", there is a heroine whose name is Ione. When it became time to give the camp a name, a scholarly miner came up with the name Ione. No one seems to know why. In April of 1863, the first strike was made by a P.A. Haven after having no luck at all at the Comstock. During the next few months, enough miners, prospectors and others had come north from Austin to make a real town. The town paper had an enterprising and hard working editor who was partly responsible for Ione being named the county seat in 1864. It lost the honor in 1867 to its sister city, Belmont. By that time, many of Ione's residents had moved to Belmont and the city was in decline. Ione had only a few big years of gold production but managed to survive despite the exodus of most of its residents.
Submitted by: Shawn Hall from his book Preserving The Glory Days: Ghost Towns And Mining Camps Of Nye County, Nevada Click here to purchase his book!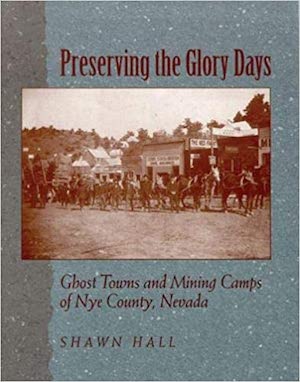 Ione had about as tumultuous a history as any other in Nye County. Silver discoveries in 1863 started Ione toward becoming a boomtown. The site had only a few residents at the beginning but within a few months there were over fifty buildings and many more people. By the spring of 1864 the town had a post office, more than 100 buildings, and a population of 600. A county court house was located in a small wood cabin that still stands today. New strikes in Belmont lured away many of Ione's residents and when the county seat was moved to Belmont, Ione began a downhill slide. By 1868, the population had sunk to 175. The town experienced many ups and downs during the next several decades until mercury was discovered. The rust colored cinnabar ore had been overlooked in the excitement over gold and silver. Mercury mining continued into the 1930s. But when that activity came to an end and when the post office closed in 1959, Ione became a ghost town. Ione still retains its pioneer flavor and has an abundance of interesting old buildings. Gas and limited grocery supplies are available at Ione's one remaining store. The town is a must for any ghost town buff.

Ione
Courtesy Dolores Steele

Ione
Courtesy Dolores Steele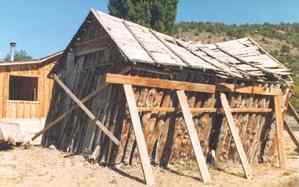 Ione
Courtesy Dolores Steele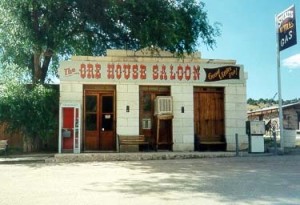 Ore House Saloon
Courtesy Jason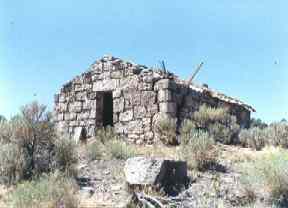 Ione
Courtesy Tom McCurnin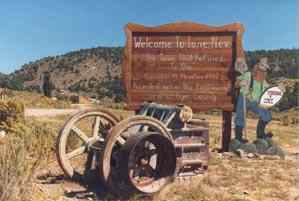 Ione
Courtesy Dolores Steele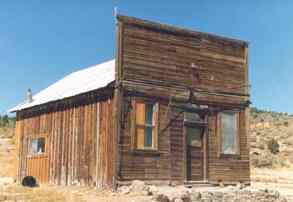 Ione
Courtesy Dolores Steele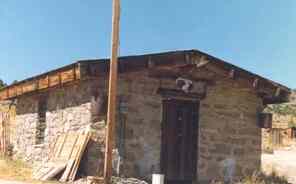 Ione
Courtesy Dolores Steele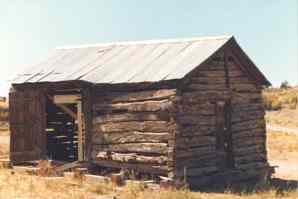 Ione
Courtesy Dolores Steele

Ione
Courtesy Dolores Steele

Ione
Courtesy Dolores Steele