The settlement was named after its original settler, Jack Harrington, who homesteaded in 1868 and spent the rest of his life ranching in the area. The Jack Creek area became the prime source of wood for Tuscarora and both fire wood and mine timbers came from there. The settlement soon became a stop on the Northern Stage Company's line from Tuscarora to Mountain City. A settlement of about twenty people had formed at Jack Creek and a few other ranches had formed in the area. A local resident and rancher, Chesley Woodward, operated a store, a restaurant, and a rooming house for many years. As the population increased so did the need for a gathering place. The Jack Creek Opera House was built although it was little more than a barn with a stage. But the residents enjoyed the entertainment and camaraderie. Harrington died in 1886 and his properties were purchased and developed for travelers and fishing parties and hunters and became a local sportsmen's mecca. But as the years past and ownership of the properties changed, so did the interests of those who were yearly visitors to Jack Creek. The "resort" is closed but could reopen in the future.
Submitted by: Shawn Hall from his books Old Heart Of Nevada: Ghost Towns And Mining Camps Of Elko County Click here to purchase his book!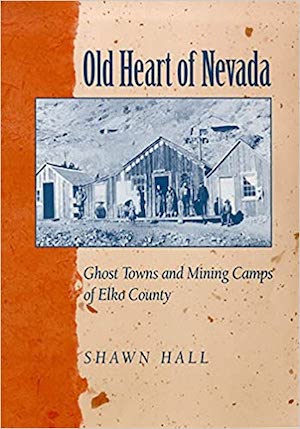 Connecting The West: Historic Railroad Stops And Stage Stations In Elko County, Nevada Click here to purchase his book!