Jiggs claim to fame is it might well be the only town to ever have had six different post offices to serve the town. The first post office opened on December 14, 1869 and closed on July 12, 1870. At the time, the area was home to a few law-abiding citizens as well as outlaws who called the area home. As the 1870s progressed, the area became respectable and developed into a ranching community. A new post office opened on February 24, 1874 and closed on March 26,1879. A new post offices open on March 27, 1879 at a different site and operated until it closed on March 17, 1881. The next post office was opened on November 21, 1884 and operated until May 1, 1911. The next office closed on November 30, 1913. The present office opened on December 18, 1918. In 1902, a former rancher became the town's main businessman. In 1912 he bought everything in town except one store, which he later purchased in 1916. He built a new two-story brick hotel that remains the town's most prominent landmark. When the rancher died in 1922 his holdings were sold and the town slowly faded as buildings burned or were torn down. The hotel became a residence and the school a post office. A few people still call Jiggs home.
Submitted by: Shawn Hall from his books Old Heart Of Nevada: Ghost Towns And Mining Camps Of Elko County Click here to purchase his book!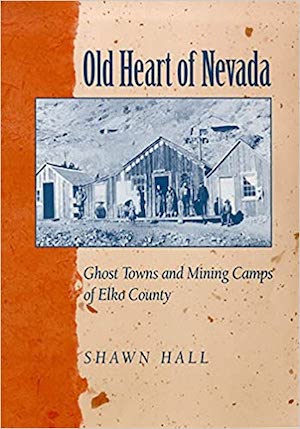 Connecting The West: Historic Railroad Stops And Stage Stations In Elko County, Nevada Click here to purchase his book!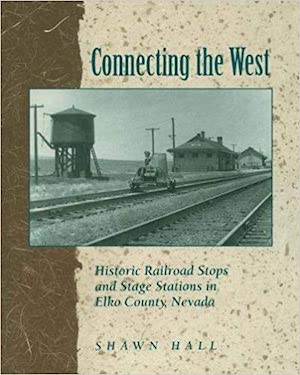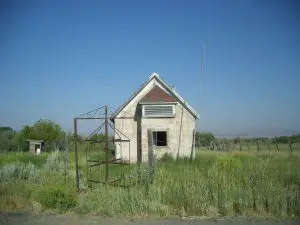 Remaining Structure in Jiggs
Courtesy Justin Weber