The first lode of ore in Elko County was discovered in 1862 but it was not until 1865 that mining and production began. A former soldier at Fort Ruby, George Kingsley, got things going by working several mines and reorganized the mining district and called it Kingsley. It was enough to arouse some interest and soon there were a dozen miners working thirty claims. In November of 1878 copper ore was discovered but little was ever done with it. Kingsley, like others before it, had on again and off again spurts of activity until 1944 when tungsten was discovered that led to sporadic mining through 1956. There is much to see in the Kingsley district and it is far away from any gas station. If you choose to visit Kingsley, be certain you have a full tank of gas.
Submitted by: Shawn Hall from his books Old Heart Of Nevada: Ghost Towns And Mining Camps Of Elko County Click here to purchase his book!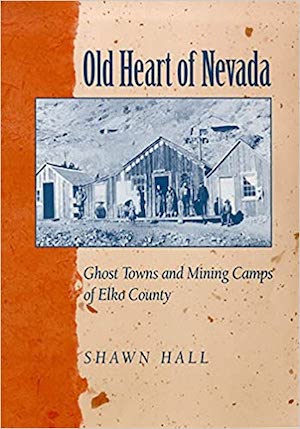 Connecting The West: Historic Railroad Stops And Stage Stations In Elko County, Nevada Click here to purchase his book!