One of the first settlers who came to the area in 1865 name the valley for his home in Lamoille County, Vermont. Other homesteaders soon followed and in 1869 the town began to form with a store, a saloon, a blacksmith shop, and a hotel. The town grew rapidly and soon became the center of activity for residents living on the west slope of the Ruby Mountains. A school was built and by 1874 there were fifty students at the Lamoille school. Since only five students were required to open a school, many valley ranches had their own schools. By 1880, Lamnoille Valley's population was 207 and developed into a prosperous ranching and farming area. The Lamoille Presbyterian Church was formerly organized in 1890 and its members raised $3,000 to pay for its construction. The congregation quickly grew to fifty people but by the early 1940s interest faded and services were abandoned. Interest was revived during the 1950s but the church had fallen into a state of disrepair and was not suitable for worship services. Beginning in the mid-1960s a slow but steady restoration began. Residents donated time, money, and materials to help in the effort. Over a decade of work and effort, the restoration was completed. The church today is one of the most recognized landmarks in the county and is in use today. Over the years, Lamoille has remained a tightknit ranching community though old buildings have disappeared and new ones have been built. The area is one of the most beautiful in Nevada and remains much as it was a hundred years ago.
Submitted by: Shawn Hall from his books Old Heart Of Nevada: Ghost Towns And Mining Camps Of Elko County Click here to purchase his book!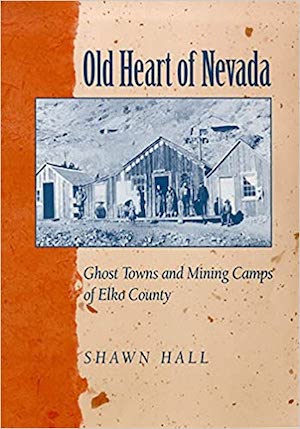 Connecting The West: Historic Railroad Stops And Stage Stations In Elko County, Nevada Click here to purchase his book!