The first discoveries took place on Lone Mountain as early as 1866 followed by heavy prospecting during the next several years. While a town never developed, there was much activity on the mountain by lots and lots of people but nothing of note until the discovery of the Rip Van Winkle mine in 1912. The value of Lone Mountain's mines production from 1870 to 1908 has been estimated at only $80,000. However, after the Rip Van Winkle mine had new equipment and machinery installed in April of 1916 it produced $45,000 worth of gold, silver, lead, and copper by the end of the year. In 1938 a rapid expansion of the production facilities at the Rip Van Winkle mine began and was completed in early 1939. Tent houses for a crew of thirty-two had been built and by spring the number had risen to seventy. The mine produced $282,300 worth of lead and zinc in 1040 and ranked fifth in Nevada for production of these metals. In 1941 the mine was the second largest producer of these metal in Nevada. In 1943 the mine signaled its productive years were about to end with of drop to less than $144,000 of productive ore. The Lone Mountain area produced a total of 3.3 million pounds of zinc, the largest of in Elko County. Much remains at Lone Mountain on the east and west slope with the remnants of the Rip Van Winkle mine on the west lope being the most substantial.
Submitted by: Shawn Hall from his books Old Heart Of Nevada: Ghost Towns And Mining Camps Of Elko County Click here to purchase his book!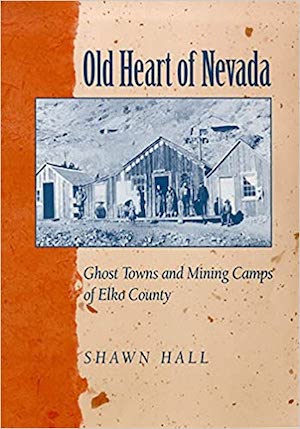 Connecting The West: Historic Railroad Stops And Stage Stations In Elko County, Nevada Click here to purchase his book!