The station was established in the early 1870s soon after the four Moore brothers settled there and established a small ranch. It became a stage stop on the Belmont-Tybo-Eureda stage fun. The brothers dug a small reservoir, brought in a number of fruit trees, and established one of Nevada's first orchards. After the stage stopped running, the station had little purpose and the Moores left. The remains of Moore's station are very impressive. The stage house is in excellent condition although that could change as no one is living there. Other buildings are also in good condition. The orchard is in poor condition but continues to bear fruit every year. Moore's Station is a must see for every avid ghosttowner.
Submitted by: Shawn Hall from his book Preserving The Glory Days: Ghost Towns And Mining Camps Of Nye County, Nevada Click here to purchase his book!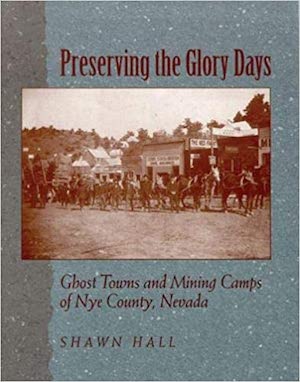 Moores Creek was an alternate route during the 1870s for the Belmont-Austin stage when the normal route was impassable. By the 1880s, the station had been abandoned and a small ranch began operations. The creek was named for a John A. Moore who settled there in the 1880s. Moore was extremely poor until he leased a mine at Morey and made $30,000 that he used to by the ranch. Although there was mining activity as late as 1908, nothing of consequence ever took place. There are no remains to mark the site.

Moores Station
Courtesy John Newsome