Mud Spring summit was the site of Mud Spring Station, a water stop for the Las Vegas and Tonopah Railroad where trains replenished their water supply after climbing the steep grade coming out of Rhyolite. The stop was abandoned when the railroad stopped running in 1914. Nothing marks the site except a small group of green trees and four foundations.
Submitted by: Shawn Hall from his book Preserving The Glory Days: Ghost Towns And Mining Camps Of Nye County, Nevada Click here to purchase his book!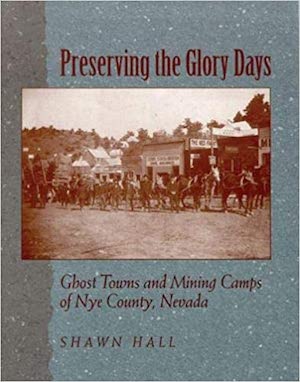 Correction: You have Mud Springs Summit listed in southern Nye County, Nevada as a railroad stop along the LV&T Railroad. The only problem with that is the tracks never went there. They went through Currie Well which is about 5 miles away. MuD Springs was the source for the water at the Homestake Mine that was near buy and the pipeline can be followed all the way to to the mine. There was a pump house that was built at Mud Springs and there is no summit anywhere around. People often make this mistake because in the older books it lists Mud Springs on the map of the LV&T railroad when in fact the tracks never went that direction. Just thought I would let you know..