It was during the 1880s the Rowland area attracted enough ranchers to be called a ranching community. Although there were several attempts at mining, nothing of any consequence ever developed and the community returned to be strictly a ranching area. A school was opened in 1900 and nine children from one family was a major portion of the student body. For many years, Rowland offered locals and travelers a post office, a store, and a saloon. The store became the main supplier of groceries, clothing, and farm supplies. By 1920 one man, a John Scott, owned most of the Rowland area. Scott died in 1930. Soon afterward his wife sold his holdings. In 1939 all mining activity ended and Rowland again became solely a ranching community. Many small ranches that made up the Rowland area were purchased and consolidated into one large property. The post office closed in November of 1942. A number of buildings from the early years remain including Scott's store and saloon and an old warehouse.
Submitted by: Shawn Hall from his books Old Heart Of Nevada: Ghost Towns And Mining Camps Of Elko County Click here to purchase his book!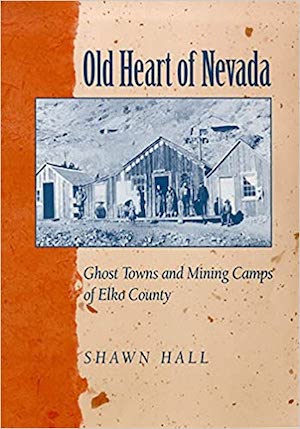 Connecting The West: Historic Railroad Stops And Stage Stations In Elko County, Nevada Click here to purchase his book!