The story of Sherman is the story of the Valentine Walther family. Valentine and his wife Sophie came from Eureka and homesteaded along Sherman Creek in 1876. The Walthers had twelve children although one died at two months. Because he had so many children, Walther was allowed to establish his own school district which he did on May 9, 1886. A log cabin on the ranch was the school. For many years Sherman was a stop on the stage line heading south Hamilton. The Walthers provided meals and overnight lodging. Walther had one of Nevada's finest orchards. He raised cherries, plums, apricots, and apples and a t one time had more than 250 apple trees. Mrs. Walther met with a fatal accident in June 1895 and Valentine was left to raise 11 children. In 1902 Walther and a friend began building a huge nine-room log home that took two years to complete. The structure is one of the most impressive ever built in Elko County. Walther sold his ranch in 1922 and retired to Elko, where he died in 1933. The ranch's current owners raise buffalo. Although a new home has been built, Valentine's two-story log home still stands. The original log schoolhouse also still stands as do a few other buildings. Sherman is now private property behind a gate and should not be entered without permission.
Submitted by: Shawn Hall from his books Old Heart Of Nevada: Ghost Towns And Mining Camps Of Elko County Click here to purchase his book!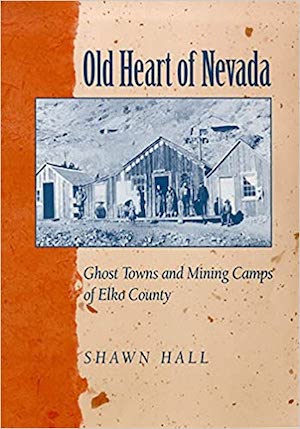 Connecting The West: Historic Railroad Stops And Stage Stations In Elko County, Nevada Click here to purchase his book!