Tacoma was a depot station in the late 1800's to approx. 1920. It was the stopover for the Central Nevada R&R during the silver boom. It had approx. 100 residents, and although there are a few mines close, it's main function was for train related maintence and shipping. Montello took over as the train stop in late 20's early 30's and tacoma was abandoned. Montello is approx. 15 miles by rail line away. Submitted by Myron and Chrissie Hardgrave.
The Central Pacific Railroad started the town of Tecoma in 1869. By 1873 there was a post office and a hotel along with a restaurant, a café, and two saloons and a population of sixty people. Tecoma became the major railhead for the area's mining activity. Ranchers also advantage of town's rail facilities. During the next five years, the mines around Tecoma produced more than $40,000 worth of copper, but the town started to fade quickly in the 1920s. Its hotel had burned down in 1918 and was not rebuilt. Mining slowed and the town's main reason for staying alive was its position as the area's main rail station. But even that disappeared with the completion of the Oregon Shortline in 1925. By 1930, most of the town's residents had left and most of the stores had closed. Most of the buildings have been moved or dismantled. Numerous concrete foundations remain as well as a small cemetery that mark the site of the former town.
Submitted by: Shawn Hall from his books Old Heart Of Nevada: Ghost Towns And Mining Camps Of Elko County Click here to purchase his book!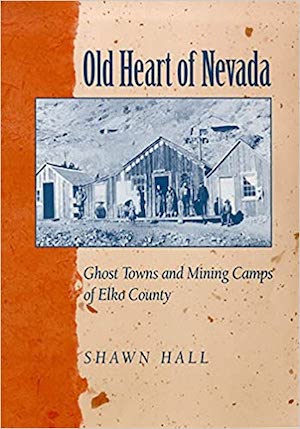 Connecting The West: Historic Railroad Stops And Stage Stations In Elko County, Nevada Click here to purchase his book!