The Central Pacific Railroad also created the town of Toano in 1868 as the western terminus of the Salt Lake Division of the railroad. A town formed and soon became the major freighting and staging center in Elko county, outdoing even Elko for a while. Toano soon became the main supply point for towns as far away as Pioche. The town also provided service to Idaho via the newly completed Toano Road. By 1870 Toano had a population of 117 and had two hotels, several saloons, eateries, a blacksmith shop, and merchandise stores. Passenger and freight stage lines were a major part of the town's economy. Fires plagued the town during its early years. In 1873 a large fire destroyed the roundhouse and three engines. Another fire in 1874 destroyed a hotel and only valiant efforts by its people prevented the huge freight depot from being destroyed. While in 1880 Toano had a population of 123, the bottom was already beginning to drop out of the stage and freight market. The completion of the Oregon Shortline in 1884 eliminated all the stage traffic heading to Idaho and the town had to rely on the dwindling traffic heading south for survival. Toano was dead by the summer of 1906. Many of its buildings were moved to Cobre along with its businesses. The railroad razed remaining structures when it rebuilt the tracks around Toano and added a second set of rails. While no buildings are left at the site, there is plenty of evidence that there was once a town there.
Submitted by: Shawn Hall from his books Old Heart Of Nevada: Ghost Towns And Mining Camps Of Elko County Click here to purchase his book!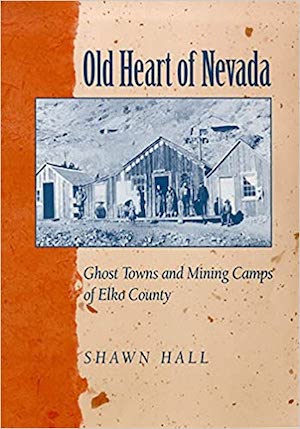 Connecting The West: Historic Railroad Stops And Stage Stations In Elko County, Nevada Click here to purchase his book!