IT IS SURELY ONE OF THE BEST IN OREGON. SUBMITTED BY: KEVIN FELTS
The town of Shaniko was no accident. It was planned before it was born. It was the brainchild of a group of bankers and businessmen in The Dalles and by 1900many permanent buildings existed including a hotel, a combination City Hall, Fire Hall and jail and other structures some of which still stand. The reason for the town was the enormous production of wool, Central Oregon being one huge sheep ranch in the 1900s. The only outlet for these thousands of bales of fleece was the The Dalles. In 1898, in order to expedite the shipment of wool, a railroad was brought in from Biggs Junction on the Columbia River. Since a railroad could not be useful without a terminal, Shaniko was built for that express purpose.
UPDATE:THERE ARE SEVERAL ANTIQUE STORES OPEN IN THE SPRING SUMMER AND FALL. THE HOTEL HAS BEEN BEAUTIFULLY RESTORED. AS YOU WANDER THE UPSTAIRS HALLWAY WHERE THE ROOMS ARE LOCATED THERE ARE PICTURES OF THE HISTORIC FAMILIES ALONG WITH A BRIEF HISTORY OF EACH.IT IS LIKE GOING BACK I TIME. THE HOTEL HAS A BEAUTIFUL AND WELL MAINTAINED ANTIQUE SHOP THAT IS ALSO FULL OF HISTORY. THERE IS A EATING AREA IN THE HOTEL WITH THE BEST HOME COOKING AROUND AND THE COST IS VERY REASONABLE. THERE IS A OLD BARN FULL OF ANTIQUE CARS IN THEIR ORIGINAL STATE, THEY HAVE NOT BEEN RESTORED AND BUT ARE LEFT TO ONES IMAGINATION. THE OLD JAIL AND POST OFFICE ARE ALSO THERE . A SMALL CAMPGROUND IS AVAILABLE.. GRASS FOR TENTS AND RV' S HAVE A RUGGED ARE WITH ELECTRICAL HOOK UPS. THE SHOWERS AND REST ROOM ARE CLEAN AND CONVIENT. PARK YOUR CAR AND WALK THE TOWN. YOU CAN SEE ORIGINAL HOUSES, THE OLD SHEEP BARN, THERE IS A WEDDING CHAPEL THAT IS STILL IN USE AND PERFORMS OVER 300 MARRIAGES A YEAR. IN THE SUMMER THE ICE CREAM PARLOR IS A MUST AS YOU BEGIN YOUR WALKING TOUR. THE ORIGINAL SCHOOL IS STILL STANDING AS IS THE WATER TOWER AND SHEEP BARN THAT MADE THE TOWNS BEGINNING. THE LAST TIME I WAS AT SHANIKO WAS OCT. 1998. AT LEAST TWO TIMES A YEAR I LIKE TO VISIT AND ALWAYS FELL A PART OF THE PAST . IT IS A TOWN ONE MUST VISIT TO EXPERIENCE. Submitted by KATHY GOODMAN
Shaniko was originally the wool capital of the west coast, not a railroad town. There was a train that ran through it and a depot (which is gone now) but their claim to fame in Oregon was the sheep and wool—hence, the huge wool barn which still exists although at one-third of its original size.
The Shaniko Hotel and Café are now closed as is approximately two-thirds of the town, including the RV camping area. These buildings were purchased by a private owner who has had legal disputes with the county and state regarding rights to the town's water system. The owner, Robert Pamphlin, has closed all properties he purchased in Shaniko and they are closed to public access. His entire lot of Shaniko properties is for sale by owner for $1.3 million dollars. As a side note, this action on the part of Mr. Pamphlin has caused a decline in the economy of the town and has put a cramp in their summer tourist season as well.,
We obtained all of the above information from the leader of the Shaniko Chamber of Commerce, who also owns and operates the Chamber building and an art studio/gallery on the upper floor of that building. She and her family are working to restore more of the town and have plans to add a cowboy style outdoor campground with activities and an area for authentic Dutch oven fire pit cooking. They are also restoring the site of the original jail. - Tina Pfeiffer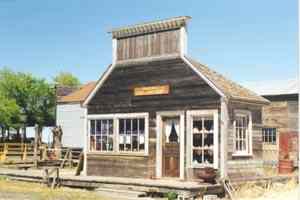 Shaniko
Courtesy Dolores Steele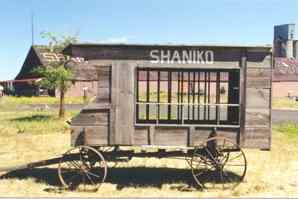 Shaniko Jail Wagon
Courtesy Dolores Steele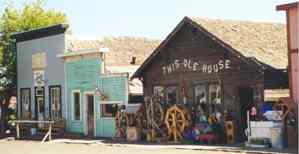 Shaniko
Courtesy Dolores Steele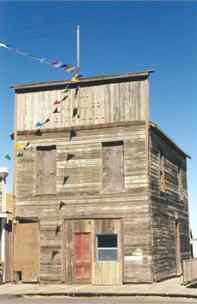 Shaniko City Hall City Hall, Constable's Office, Jail and Firehouse
Courtesy Dolores Steele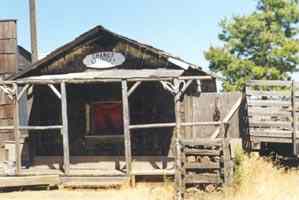 Changs Laundry
Courtesy Dolores Steele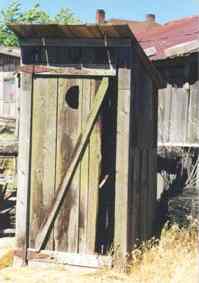 Outhouse
Courtesy Dolores Steele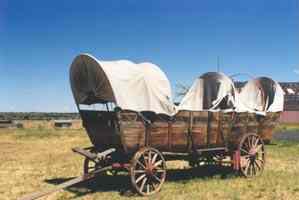 Shaniko
Courtesy Dolores Steele

Shaniko
Courtesy Adam Harris

Shaniko
Courtesy Adam Ress


Shaniko
Courtesy Adam Ress


Shaniko
Courtesy Adam Ress


Shaniko
Courtesy Adam Ress


Shaniko
Courtesy Adam Ress


Shaniko
Courtesy Adam Ress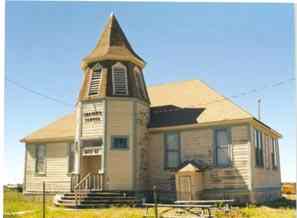 Shaniko Schoolhouse Built 1901 -- Three-room building accommodated grades kindergarten through High School. Coal burning stove in each room.
Courtesy Dolores Steele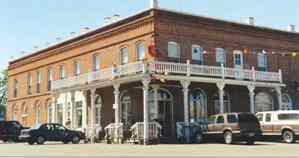 Shaniko Hotel Two-story brick building with wooden balcony on one corner -- built 1900 Handmade brick with 18-inch thick walls.
Courtesy Dolores Steele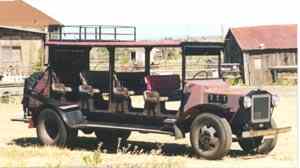 Shaniko
Courtesy Dolores Steele

Bank
Courtesy Dolores Steele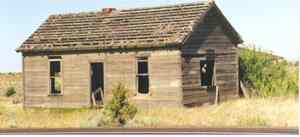 Shaniko
Courtesy Dolores Steele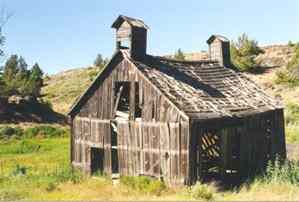 Shaniko
Courtesy Dolores Steele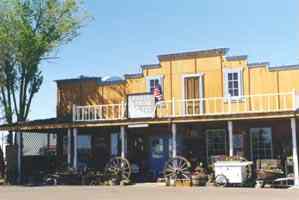 Shaniko
Courtesy Dolores Steele

Shaniko
Courtesy Dolores Steele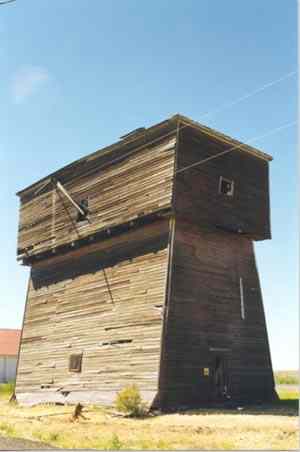 Water Tower -- Spring water was pumped from the Cross Hollows canyon south of town to fill two wood tubs mounted high in the water tower. Water was piped to the people through a wood pipe system.
Courtesy Dolores Steele

Church
Courtesy Dolores Steele

Shaniko Hotel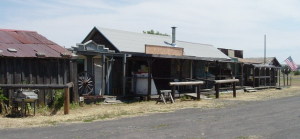 Shaniko Strip

Shaniko Coming Alive
Courtesy Danny Stoddard

Shaniko Post Office
Coutesy Danny Stoddard

Church in Shaniko
Courtesy Danny Stoddard

Shaniko
Courtesy Adam Ress

Shaniko
Courtesy Adam Ress

Shaniko
Courtesy Adam Ress

Shaniko
Courtesy Adam Ress