Birdon, with a one time population of 342, was a large tomato peeler and packer community. Beginning around 1933, it flourished through the rest of the 1930's but was hard hit by the Depression and disappeared in the 1940's. Submitted by: Mike Woodfin
UPDATE: I visited the ghost town of Birdon, Florida on July 17, 2006. Found an old concrete slab just a short distance from the Ochopee Post Office as well as an old building nearby. The Ochopee postal employee told me that most of the town of Birdon burned down in the late 1940's, and that the building I had spotted was the remains of a garage from the former town. No word from her on what the concrete slab used to be.
Jim Pike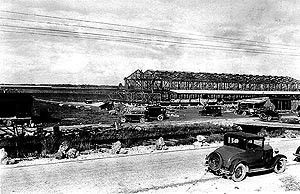 Huge Birdon tomato packing house just west of Ocopee. Photo courtesy of the Naples News.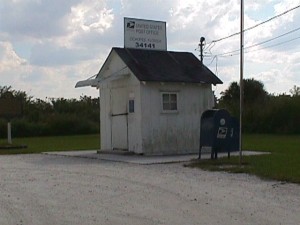 Supposedly the smallest in the U.S. Photo courtesy of Mike Woodfin


Remains of a burned garage
Courtesy Jim Pike