Adolph Heinrich Joseph Sutro. That name will be forever linked to the history of California and Nevada mining operations. Sutro was a Prussian emigrant who came to America in 1850 at twenty years of age. While in San Francisco, he heard of the new gold rush to Washoe in Nevada. He went there and devised a new and more efficient method for recovery of gold and silver from quartz. Opening his own company, he built mills and roasting ovens and was earning $10,000 a month. But Sutro had a dream. It was to build a horizontal tunnel at a level that would intersect at a point below the deep shafts descending from Virginia City. His logic was to provide an opening to the outside to drain off water, which would lower temperatures, and to provide fresh air to the miners. It was not without considerable difficulty and forceful opposition to the raising of funds for the tunnel project. The most influential foe was the Bank of California. It felt Sutro and his plan for the tunnel would not be in the best interests of the Bank. The Bank had its own plans for the Comstock and Sutro's plan for the tunnel, although beneficial for the miners, was not in the best interest of the Bank. However, on April 7, 1869, a major tragedy occurred in the Yellowjacket mine, a fire that killed forty-five miners. Most died of suffocation. Sutro capitalized by maintaining the tunnel would have provided a means of escape and the tragedy could have been avoided. Finally, events began to go Sutro's way and construction began October 19, 1869. Thirteen years and $5 million dollars later, the tunnel was completed. There's no need to mention how the town of Sutro got its name. But there is need to mention a visit is very worthwhile, although much is on private property and the serious ghost towner must ask for permission at the site before exploring. Submitted by Henry Chenoweth.
Great article on Sutro
Sutro, Nevada: Tunnel to Oblivion, April 1972 Desert Magazine, is a great article to complement the fine write-up you have at GhostTown. Written by Alexander Waterman, it has four pictures, one in color, and lots of details, expanding on what the GhostTown write-up says. It starts on page 22, also talking about Sutro did after he left Nevada.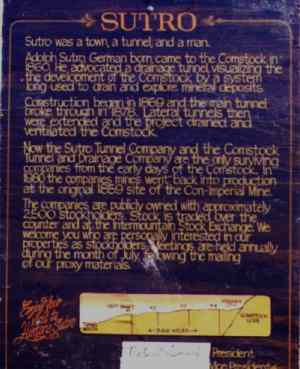 Sutro
Courtesy Charles Nelson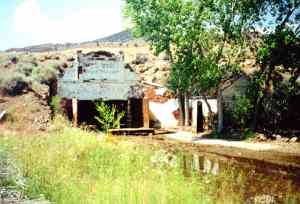 Sutro
Courtesy Charles Nelson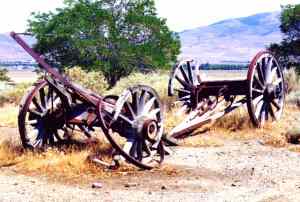 Sutro
Courtesy Charles Nelson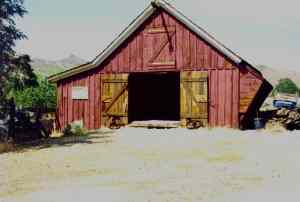 Sutro
Courtesy Charles Nelson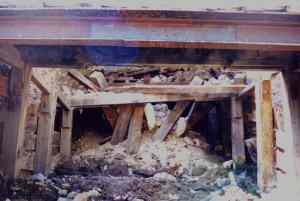 Sutro
Courtesy Charles Nelson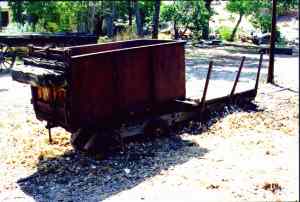 Sutro
Courtesy Charles Nelson