Old town-tomb stones date back to the early 1800's. The govt took the town after WW2. Be careful during hunting season! Submitted by: Jim Taylor
Alvira a farming community founded in 1825 as "Wisetown" and had 100 inhabitants by 1900 the town of Alvira contained a blacksmith shop, school, post office, several shops, and three churches.
In 1942, during the Second World War, approximately 8,500 -acre of land was taken over by the US government to accommodate a munitions storage facility, and TNT factory. The Residents were evicted by eminent domain from 163 farms and 47 other properties in Gregg Township in Union County and Brady, Clinton, and Washington Townships in Lycoming County. The village of Alvira in Gregg Township disappeared
The buy-out was quick; the land would be seized, and paid for at market rates. With the promised that the evicted families would have the option to repurchase their land after the war if the need for a TNT factory ended. This turned out to be a falsehood, as the US government did not have a need for as many explosives as was initially estimated, and the plant eventually closed. After the war the land was used by the United States Army for testing and in 1950, the Federal Bureau of Prisons was given 4,000 acres that included the plant site. North of the White Deer Hole Creek watershed, some of the land was sold to make the "White Deer Golf Course. The remaining 3,018 acres were given to Pennsylvania and became State Game Lands 252. Many of the 149 concrete bunkers remain.


The storage bunkers were built as igloos with thick walls, designed to explode upward instead of outward if by chance an accidental explosion would happen. The army Corps of Engineers also built a sewage treatment plants with two water treatment plants and paved roads to accommodate the industrial unit.
The Town of Alvira now sits within the state game lands. Two cemeteries do remain intact, along with several old foundations. The Washington Presbyterian church foundation and cemetery is Located just north of the fence of the Allenwood Federal Prison. In addition, the other cemetery is the Alvira Cemetery and is located about a quarter mile north of the Presbyterian cemetery on Alvira Road. With the church foundation near the road slightly east of the older part of the cemetery. The TNT factory sit behind the walls of the Prison and houses minimum security prisoners. Submited by: Julia L Parmarter
Recent article on Alvira
http://www.sungazette.com/page/content.detail/id/525751.html

Bunker, inside
Courtesy Joeseph Winters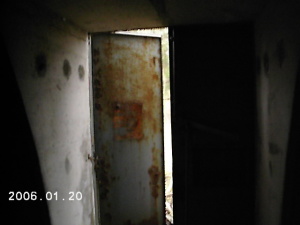 Bunker Door
Courtesy Joeseph Winters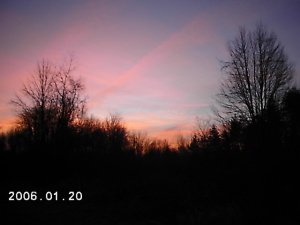 Sun Rise, near PGC Storage Building. SGL 252
Courtesy Joeseph Winters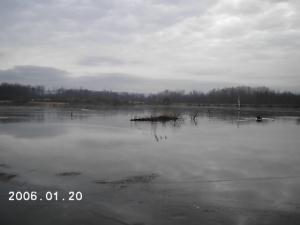 One of the many ponds at SGL 252 in Alvira
Courtesy Joeseph Winters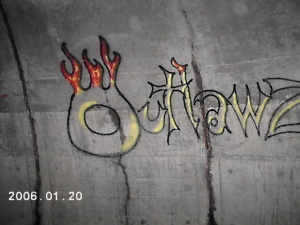 No Ghost
Courtesy Joseph Winters

Ghost, seconds later
Courtesy Joseph Winters