Jicarilla lasted for about 50 years (1892-1942). The majority of the town was built from logs, and that's why there isn't much left standing today. The chief industry was mining. During the depression, the population soared as the mines payed surprisingly well at that time. When the depression ended, most people moved on and Jicarilla soon faded. Today, there are few who still live in the area, and some still mine the area. The drive through the Jicarilla Mountains connecting the ghost towns of White Oaks to Ancho is a well spent morning or afternoon.
Submitted by: Paul Lessard
Native Mexicans worked the streambeds in the Jicarillas as far back as 1850 separating the gold from the dirt in a wooden bowl called a "batea." Prospecting for the lode deposits by American miners began in the 1880s with moderate success. The town of Jicarilla grew up around these miners and had a log cabin schoolhouse, a general store and a population of some three hundred during the depression years of the early 1930s. The town was a haven for destitute families during those years when mining was the only means available to produce even a meager income. When jobs became more plentiful, people moved on and the town began to die. Today a false front building, formerly the store and post office, still stands. The log schoolhouse also remains. Courtesy Henry Chenoweth.

Combination store and Post Office
Courtesy Dolores Steele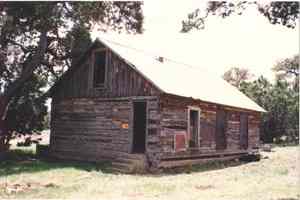 Log school house - 1907
Courtesy Dolores Steele

Jicarilla
Courtesy Bill Yanneck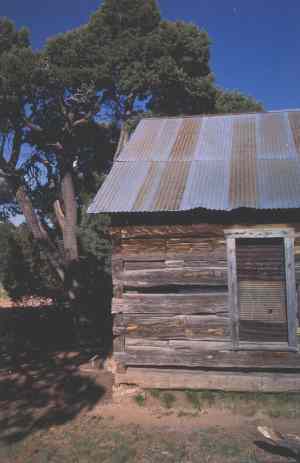 Jicarilla
Courtesy Kurt Wenner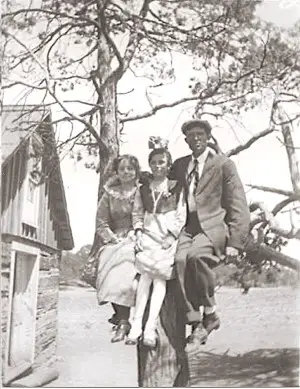 This picture was taken in front of the Jicarilla School, year unknown. Sitting in the tree, L - R is: Boydstun Girl, McDonald Girl, Brian Wilson
Courtesy Ann Nollsch